The Federal Reserve's strategy to cool stubborn inflationary pressures has not only elevated interest rates, it has also created a crisis in the financial sector as bank loans diminish.
Already in 2023, Silicon Valley Bank (SVB) and Signature Bank have failed, erasing billions of market value in financial stocks, while First Republic Bank struggles to stay in business even after a $30 billion lifeline from other financial institutions.
YELLEN SAYS US WILL TAKE MORE ACTION TO PROTECT SMALLER BANKS IF NEEDED
Bank of America, Citigroup, JPMorgan Chase and Wells Fargo said they will each contribute $5 billion to First Republic; Goldman Sachs and Morgan Stanley said they will deposit about $2.5 billion each, while Truist, PNC, U.S. Bancorp, State Street and Bank of New York Mellon hand over about $1 billion, respectively. 
In an interview with FOX Business, Eric Schiffer, CEO of the Patriarch Organization in Los Angeles, said, "The Fed has a face-off against both inflation and a fight to prevent a banking crash from hell."
"And this guarantees recession because bank loans are drying up like the desert, and the beast of inflation won't return to its cage," he continued. "Add in lower future earnings not yet revealed, and it sets up dangerous market pain and spontaneous combustion of stocks lower than anyone wants."
FED OFFICIALS MEET IN SHADOW OF BANKING CRISIS, HIGH INFLATION
"Even with interest rate cuts, historical data shows the market takes a hit when inflation is still at play," Schiffer added.
Banking crisis rundown
The month began with investors pulling $40 billion out of Silicon Valley Bank, and on March 10, the Federal Deposit Insurance Corporation (FDIC) said it seized control of SVB while confirming the lender was shut down by California regulators.
On March 12, the FDIC shut down Signature Bank after regulators said keeping the bank open could threaten the stability of the entire financial system. 
Both banks had a very high ratio of uninsured deposits to fund their businesses.
By March 15, global inflation and the subsequent banking crisis was impacting institutions around the world. Swiss authorities announced a backstop to Credit Suisse after shares for the bank plummeted 30%. Five days later, the Bank of Switzerland took over Credit Suisse despite receiving a $54 billion financial lifeline from the Swiss National Bank to bolster its liquidity.
UBS REACHES AGREEMENT TO BUY CREDIT SUISSE AFTER UPPING OFFER
On March 16, U.S. Treasury Secretary Janet Yellen and JPMorgan Chase CEO Jamie Dimon began working together on a plan to help the banking sector. On the same day, First Republic Bank received $30 billion in deposits from 11 of the largest U.S. banks as customers raced to withdraw deposits. 
Schiffer said, "The only way to strengthen the banking sector while the Fed manages inflation is to create more short-term stop gaps to prevent future runs on the banks."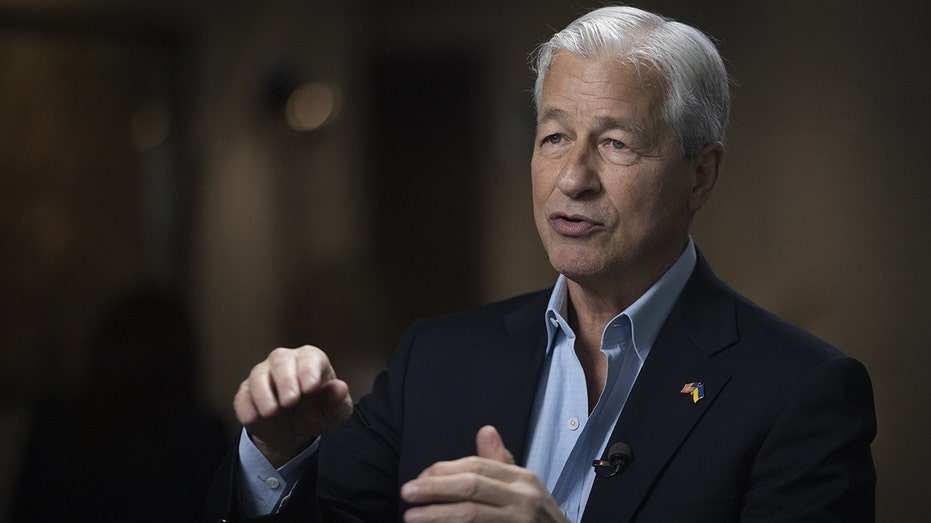 "The Fed's current solution has worked but requires more depth to strengthen the banking sector sustainably," he went on. "The Fed will soon capitulate on interest rates, or they will do severe economic destruction, but the byproduct of inflation will not die."
Read the full article here