Surveillance video captured the moment a taco order turned violent inside a Washington, D.C., Chipotle restaurant. 
In a video shared by Fox 5 D.C. this week, a man is seen hurling ingredients, other display objects and even the register at the employee making the food for him. 
The employee, who did not wish to be identified, said she had started to make the tacos when the customer attempted to reach across the counter to grab the food. 
She believed he was trying to steal the food from her. 
HARROWING VIDEO SHOWS NY PIZZERIA OWNER FORCED TO LIE ON THE GROUND DURING ROBBERY
"He tried to steal them, and he didn't get away with it because I threw them in the trash. And then, he just got mad after that," the employee told the station.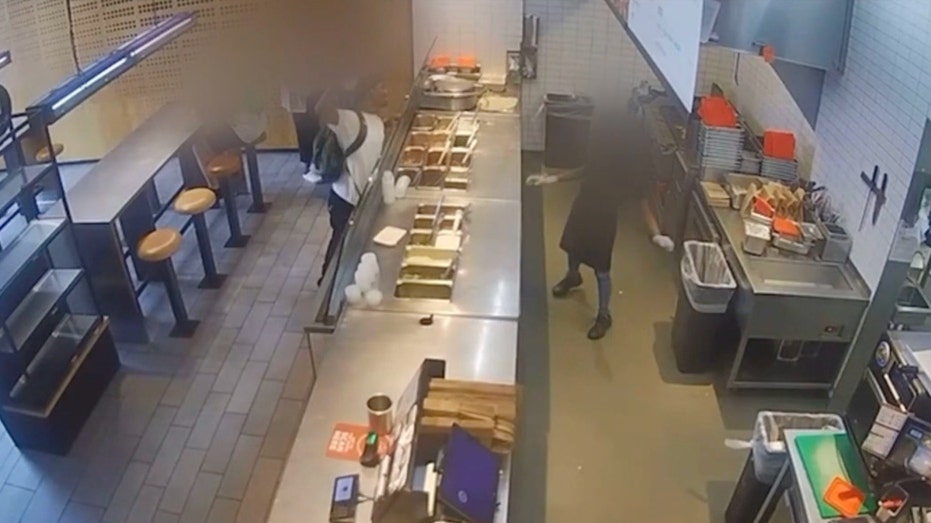 The assault continues for seconds – and he doesn't let up. 
The employee said a customer has never done this at the Northwest D.C. Chipotle before. 
"No, a lot of crazy stuff happens at this Chipotle, but not that," she said. 
 A report from the Metropolitan Police Department shared with Fox Business Digital on Friday said officers were told that the man had become "irate" over the speed at which his food was served. The department said the offense is under investigation.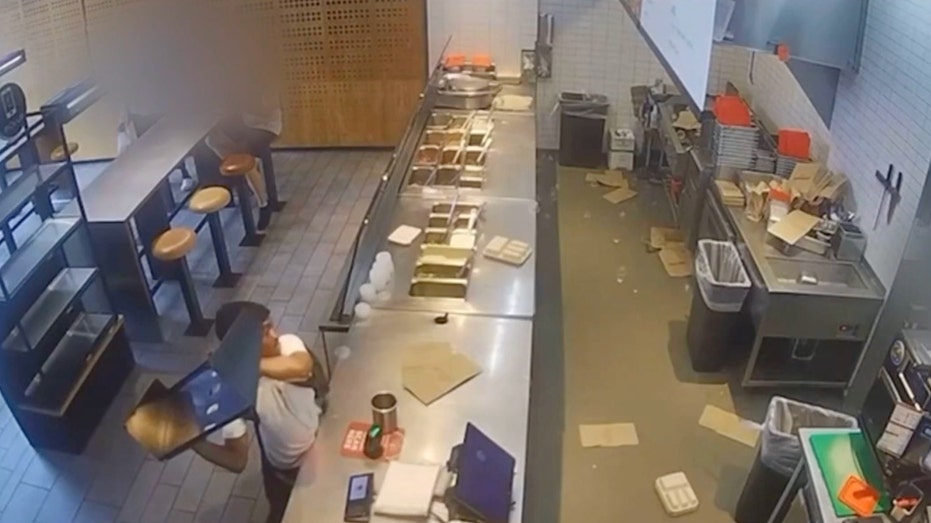 The man was seen wearing a white T-shirt, a black hat, a green backpack, dark-colored pants and a bracelet on his left wrist. What appear to be earbuds hang around his neck and down the front of his shirt. 
Police are reportedly offering a reward for up to $1,000 for information that leads to an arrest and an indictment over the incident. 
The report said the man left the location on a rental scooter and was last seen heading southbound in the 1000 block of 5th St. NW.
"We are aware of the unfortunate incident that occurred in one of our Washington, D.C. restaurants last month," Chief Corporate Affairs Officer Laurie Schalow told Fox Business Digital in an email on Friday. "The health and safety of our employees is our greatest priority, and we will continue working closely with authorities to ensure justice is served for individuals that do not treat our teams with the respect they deserve."
There are 20 Chipotle locations spread out across the nation's capital and three located in the Northwest area.
Read the full article here