Dodge just had a mic-drop moment.
The Challenger SRT Demon 170, unveiled in Las Vegas on Monday night, is the most powerful muscle car ever.
The 900-horsepower coupe runs on gasoline but can produce 1,025 horsepower if it is burning E85 and can accelerate to 60 mph in a record-setting 1.66 seconds, making it the quickest production car in the world.
The $96,666 Demon 170 is also the last V8-powered car Dodge will ever make, before it launches its first electric model next year.
BENTLEY IS GOING ELECTRIC WHETHER YOU LIKE IT OR NOT
Dodge CEO Tim Kuniskis says there is no turning back.
"The industry has invested half a trillion dollars into this [EV] transition," he told FOX Business.
"Everyone is loaded, everyone is ready, there are a lot of electrified products coming. Even if someone were wanting to make a change at this point, the train's left the station."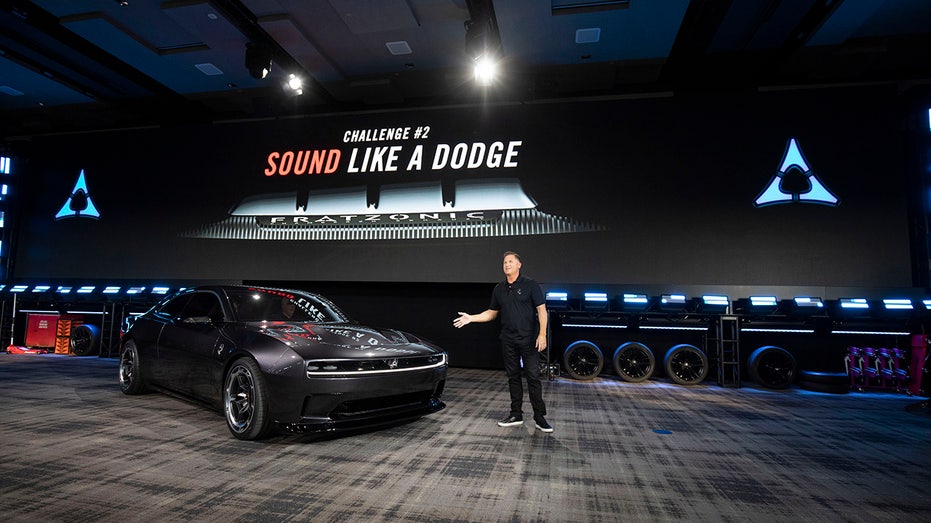 Dodge will still be selling gasoline-fueled models, including the Durango SUV and recently introduced Hornet compact SUV, which is available as a plug-in hybrid, but its muscle cars will be replaced by the production version of the Charger Daytona SRT concept that was revealed last year.
As far as American muscle cars are concerned, Chevrolet has not said what the future is for the Camaro, but is aiming to be an all-electric brand by 2035. Meanwhile, the new 2024 Ford Mustang is only available with gasoline engines, and Ford CEO Jim Farley told FOX Business there are no plans to turn the two-door Mustang into an electric car, because people in that market still like the experience of an internal combustion engine.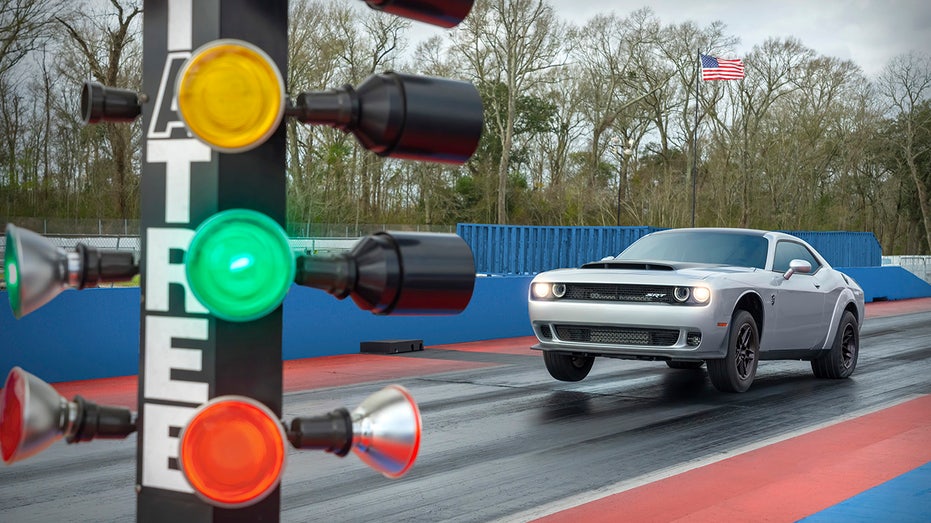 Kuniskis is well aware of that. The Challenger has outsold the Mustang, Camaro and Corvette for the past two years. Dodge sold around 55,000 in 2022, plus 80,000 Charger sedans, which are built on the same platform and available with V8 engines that offer up to 807 horsepower.
So why walk away?
Kuniskis said he asks anyone who is worried about the switch to name their favorite performance car from 1920 or 1930, which they usually cannot, while it is easy pickings from the 1960s onward.
"That's where we are right now with electric cars, we're just getting started," he said.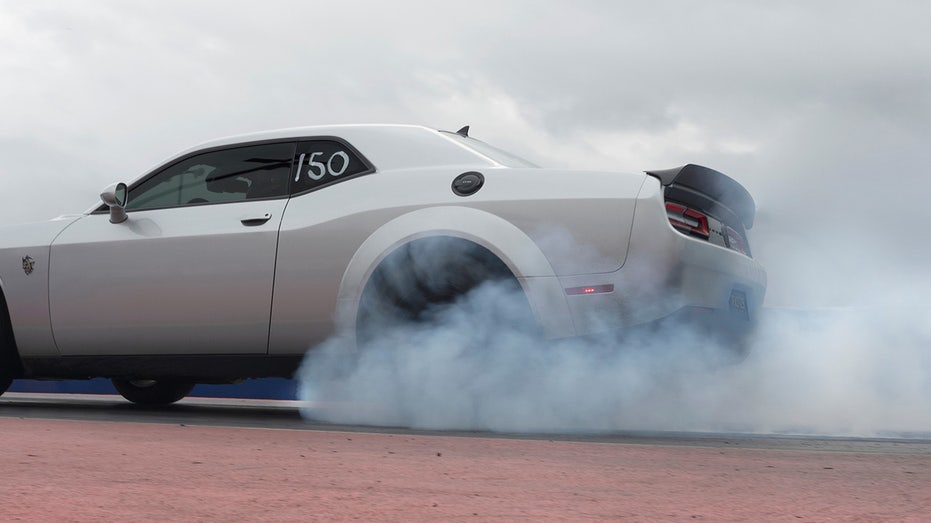 With a 1,000-horsepower GMC Hummer EV pickup on sale, beating the Demon 170 on power should not be a problem, but Dodge is going out of its way to make it a fun car. It features an unnecessary multi-speed gearbox to create the effect of shifting, a donut mode, a faux exhaust system that works similar to a pipe organ and other features aimed at amping up the entertainment.
"We sell based on attitude and what our cars deliver to the market," Kuniskis said.
OREGON PUTS REBATES ON ELECTRIC VEHICLES TEMPORARILY ON HOLD
However, just because Dodge is done with V8-powered muscle cars doesn't mean all of its future cars will be electric.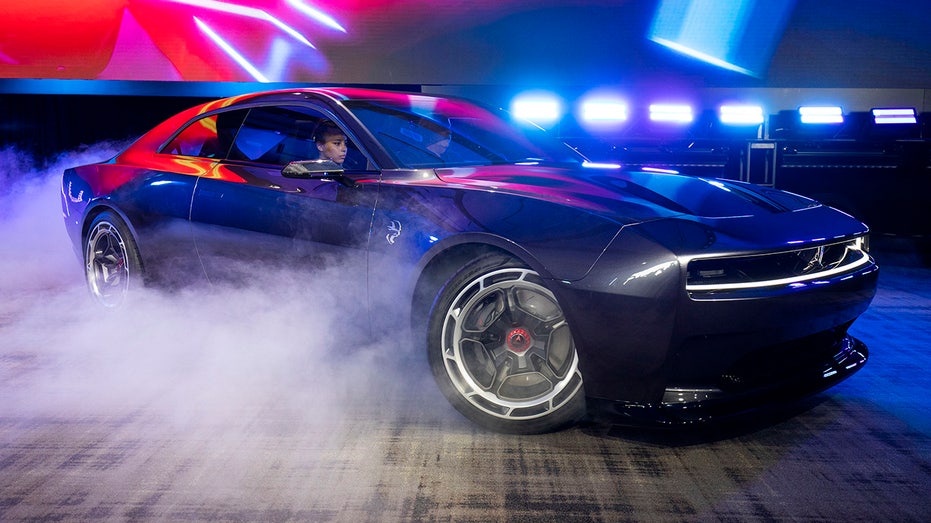 Dodge's sister brand Jeep just introduced an all-new turbocharged inline-six-cylinder engine that is already available with over 500 horsepower, and Kuniskis has previously said that the Charger Daytona SRT's platform is capable of accommodating an internal combustion engine if warranted.
When asked if a new car like that could be on the way, he said he has a meeting with its dealers in Las Vegas on Wednesday where he will be sharing the brand's next five-year product plan.
"I can't tell you what that is, obviously, but we have some exciting stuff coming," he said.
Read the full article here