The typical U.S. homebuyer's down payment fell in January to its lowest level in two years, according to Redfin's latest report. 
As the market cooled, down payments dropped 10% year over year to $42,375, the real testate brokerage reported. 
Although the median down payment was down 35% from its June peak, it's still up more than 30% higher compared to pre-pandemic levels. 
HOME SALES JUMP 14.5% IN FEBRUARY AS PRICES FALL FOR THE FIRST TIME IN A YEAR
Here's why down payments are falling: 
Low competition giving buyers the upper hand 
One positive outcome of high mortgage rates and economic turmoil is that it has cultivated slow competition, Redfin senior economist Sheharyar Bokhari said. 
"That means buyers are often able to purchase a home without facing a bidding war and don't need to fork over a huge portion of their savings for a down payment to grab sellers' attention," Bokhari said. 
In most cases, home offers written by Redfin agents aren't facing any bidding wars, according to the brokerage. 
It's quite a difference from the "hyper-competitive housing market" that we saw in 2021 and 2022, Redfin said. 
"Now that buyers often have the upper hand, they can offer an amount that works best for their individual circumstances," the company said. 
NEW 1-BEDROOM APARTMENTS GET SMALLER, NOW UNDER 900 FEET
With lower competition, more buyers are also allowed to use Federal Housing Administration (FHA) and Veterans Affairs (VA) loans which can help keep down payments lower, according to the agency. 
High housing costs coupled with persisting inflation 
Elevated mortgage rates, high home prices and inflation are still hitting budgets hard. According to mortgage buyer Freddie Mac, the 30-year fixed-mortgage rate averaged fell slightly to 6.6% as of March 16. That's down from the 6.7% reported the week prior and the two-decade high of 7.08% in the fall. 
Still, a year ago, the 30-year fixed mortgage rate averaged 4.16%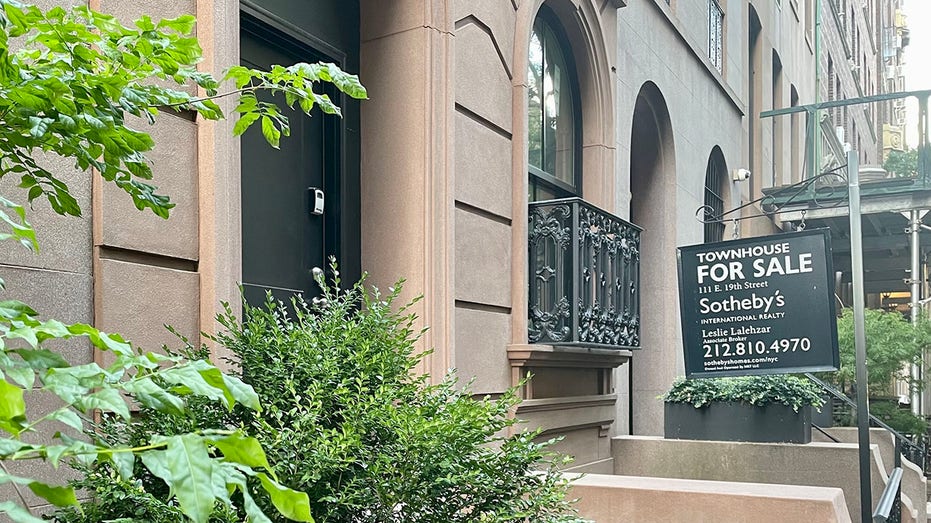 "Buyers don't have as much money to allocate to a down payment because monthly housing payments are higher than before; they may also be putting more cash toward a mortgage-rate buydown instead of their down payment," Redfin said. 
Buyers might also be more eager to hold onto as much cash as possible as concerns over the uncertain economy grow, the brokerage added. 
Lower home prices
Home prices are still "stubbornly high" but they have fallen more than 10% from their peak in May 2022. They are also down 1.5% from a year ago, Redfin. 
Read the full article here