Energy Secretary Jennifer Granholm fielded questions on her department's proposed efficiency standards for gas and electric stove appliances Thursday, reiterating to lawmakers that there is currently no plan to ban gas stoves.
At a budget hearing for fiscal year 2024, Rep. Dan Newhouse, R-Wash., asked the secretary to address constituent concerns that "literally 96% of tested residential gas stove tops" would not be in compliance with the proposed draft rule published in February. Newhouse said that if that number was accurate, utilizing gas stoves would be "out of the question for most consumers" and said switching to stoves that meet the new standards would be "tremendously expensive" for Americans, both individuals and U.S. restaurants.
Granholm used the opportunity to clarify what she called "misinformation" about the Energy Department's proposal. 
Noting that Congress requires her department to update energy efficiency standards for gas and electric stovetops, as well as a wide-range of household appliances, Granholm insisted that the majority of residential stoves won't be affected by the changes.
ENERGY DEPARTMENT PROPOSES TIGHTER EFFICIENCY STANDARDS FOR GAS, ELECTRIC STOVES AND OVENS
She told lawmakers that when the Department of Energy (DOE) tested gas stoves for compliance with a new regulation, "in this case they picked the gas stoves that were most likely to be affected." 
The 96% figure Newhouse mentioned refers to tested gas cooking tops that were expected to fail to meet the proposed standards, not the full-range of available cooking tops, Granholm said. 
"So the full range of gas stoves absolutely is not affected," Granholm said. "In fact, half of the gas stoves on the market right now wouldn't even be impacted." 
Those that would be affected are "high-end" gas stoves that have "heavy grates" and oval-shaped burners which cause "an excess amount of natural gas to be emitted relative to the pot that's on there," she explained. The cost to bring these stove tops into compliance with the new regulations would be about $12 per appliance, she said. 
GET USED TO 'NEW ERA OF HIGH ENERGY PRICES,' EXPERT SAYS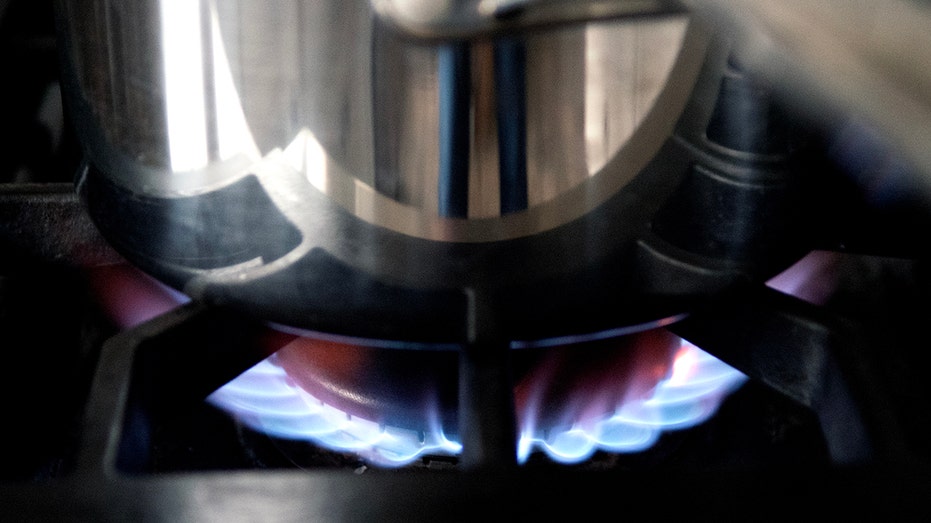 In a notice of proposed rulemaking released in February, the Department of Energy said it has "tentatively concluded" that new energy conservation standards for stove appliances would be technologically feasible and economically justified. The agency proposed new limitations on how much energy electric stove tops (both coil and smooth) and gas cooking tops may consume in a year. 
In a shift, the DOE proposes to end the prohibition on constant burning pilot lights in gas stoves, but says a stove with a constant burning pilot light would not meet the new efficiency standards. 
DOE argued that stove appliances achieving its proposed standards are already commercially available and that the benefits to consumers and the climate exceed the potential burdens. Regulators estimated that the new standard would raise the upfront cost of stove products by $32.5 million per year, but save $100.8 million annually in operating costs, while generating $67 million in climate benefits and $64.9 million in health benefits. 
A DOE spokesperson told FOX Business the proposed standards would not go into effect until 2027 and cumulatively save the nation up to $1.7 billion.
EV BATTERIES LACK REPAIRABILITY LEADING SOME INSURERS TO JUNK WHOLE CARS AFTER EVEN MINOR COLLISIONS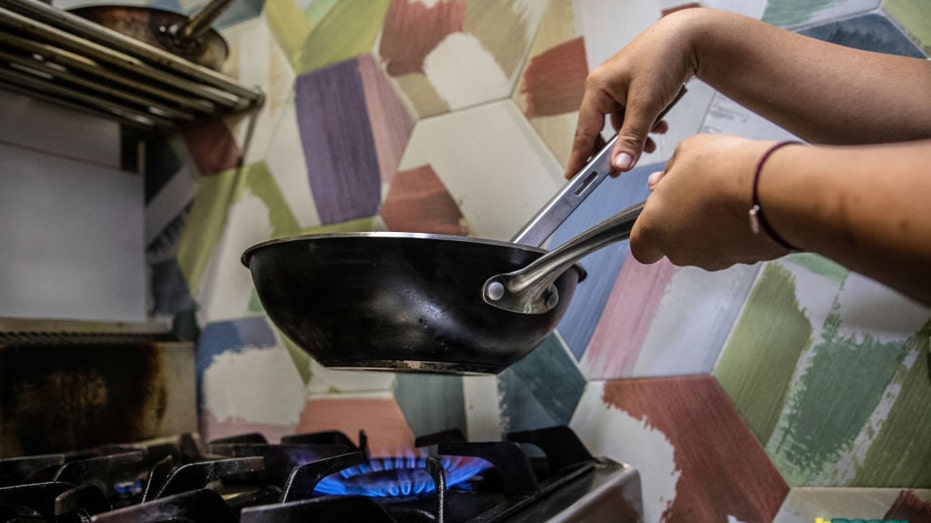 "This does not impact the majority, and it certainly doesn't say that anybody who has a gas stove would have their stove taken away," Granholm emphasized Thursday. "There's no ban on gas stoves — I have a gas stove — it is just about making the existing electric and gas stoves and all the other appliances more efficient."
The Biden administration was caught in a controversy in January after U.S. Consumer Product Safety Commissioner Richard Trumka Jr. suggested that the administration could ban gas stoves, which are claimed to emit pollutants that cause respiratory and health issues. 
Trumka told Bloomberg that "any option is on the table" as the commission develops regulations to make gas stoves safer. "Products that can't be made safe can be banned," he said. 
Roughly 35% of homes in the U.S. have gas stoves that, according to reports, release carbon monoxide, nitrogen dioxide and other matter that the World Health Organization and EPA have deemed unsafe because they can cause cardiovascular problems, cancer and other health conditions.
CLICK HERE TO GET THE FOX BUSINESS APP
Trumka's remarks set off Republican lawmakers, who slammed the move as the "'nanny state' at its worst." In response to the outrage, White House press secretary Karine Jean-Pierre said President Biden does not support banning gas stoves. Trumka eventually walked back his comments, and U.S. Product Safety Commission Chairman Alex Hoehn-Saric issued a statement clarifying there was no effort to ban gas stoves in the works. 
FOX Business' Daniella Genovese and Sarah Rumpf contributed to this report.
Read the full article here