The Federal Aviation Administration on Wednesday has issued a safety alert for airlines and pilots following a series of "concerning" near-miss incidents at American airports in recent months. 
The "Aviation Safety Call to Action" references six "serious runway incursions" that have unfolded since January of this year, making mention of "an incident at John F. Kennedy International Airport in New York City involving a taxiing aircraft narrowly avoiding a departing aircraft and a landing aircraft coming within 100 feet of a departing aircraft at Austin-Bergstrom International Airport in Texas." 
"In recent months, a number of notable and high visibility events have occurred in the National Airspace System," the FAA said in the alert. "While the overall numbers do not reflect an increase in incidents and occurrences, the potential severity of these events is concerning." 
The message calls for the aviation industry to "demonstrate the need for continued vigilance and attention to mitigation of safety risks." 
SOUTHWEST FLIGHT COMES WITHIN 200 FEET OF AMBULANCE AT BALTIMORE AIRPORT IN ANOTHER SCARY NEAR-MISS 
It asks "Directors of Operations, Chief Pilots, Directors of Training, Check Airmen, Directors of Safety, Program Managers, Pilots and Operators" to review runway safety information and to "Use all available internal communication processes to specifically highlight recent events and existing issues." 
"Encourage personnel to identify and report existing and emerging safety issues through voluntary reporting programs and understand the usefulness of the voluntary reporting system," the message also adds in its recommendations to the industry. 
Acting FAA administrator Billy Nolen announced last month that he is forming a safety review team to look into the aviation system following a handful of close calls.  
FAA TO FORM SAFETY REVIEW TEAM FOLLOWING CLOSE CALLS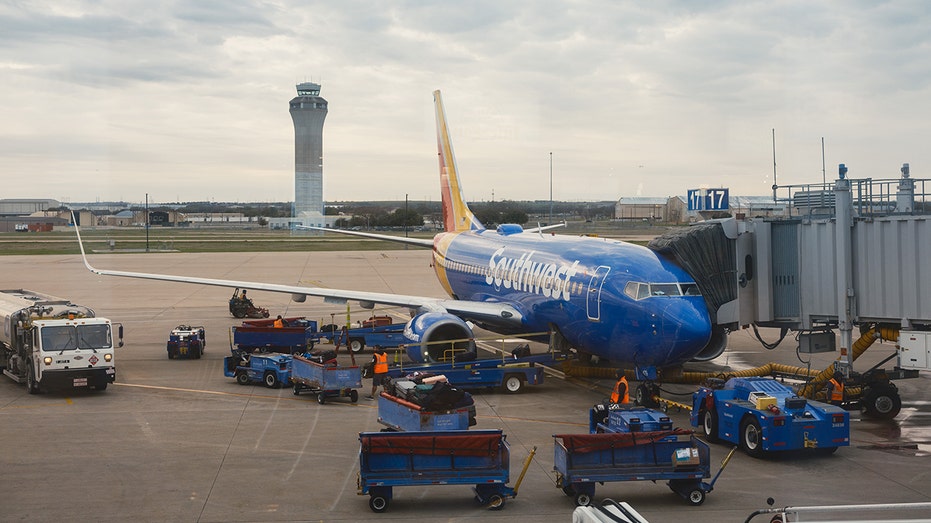 "We are experiencing the safest period in aviation history, but we cannot take this for granted," Nolen wrote in a memo. "Recent events remind us that we must not become complacent. Now is the time to stare into the data and ask hard questions."  
In the JFK airport incident in January, air traffic controllers were able to avert a collision after they noticed an American Airlines Boeing 777 crossing the runway in front of a Delta Boeing 737 that was about to take off. 
 "Delta 1943, cancel takeoff clearance! Delta 1943, cancel takeoff clearance!" an air traffic controller could be heard saying in a recording. 
In the Texas incident in February, air traffic controllers at the Austin-Bergstrom International Airport cleared a Southwest passenger plane to take off on the same runway that a FedEx cargo plane had been cleared to land on. The FedEx plane aborted its landing and regained its altitude after the mistake was identified.. 
FOX Business' Paul Best, Daniella Genovese and Anders Hagstrom contributed to this report. 
Read the full article here