Beer giant Anheuser-Busch has now lost support from both sides of the aisle in the aftermath of their controversial transgender campaign.
The Human Rights Campaign (HRC), an LGBT activist organization, has distanced itself from the company for not "standing by" its April advertisement featuring transgender spokesman Dylan Mulvaney.
"What we're seeing play out here is an example of companies making a decision to have and construct inclusive marketing, which is great — but a business should be standing by those decisions," HRC Senior Director of Corporate Advocacy Eric Bloem told the press. 
He continued, "The Anheuser-Busch [case] is a textbook example of what not to do."
FORMER ANHEUSER-BUSCH EXEC SAYS BUD LIGHT BACKLASH NOT 'GOING AWAY'
Bud Light continues to see a decline in sales through the month of May as consumers nationwide boycott against the nation's top-selling beer brand over its controversial partnership with transgender influencer Dylan Mulvaney.
Now, the company is being hit from both sides as HRC has suspended the company's 2022 Corporate Equality Index score — a proprietary ranking system used to push LGBT inclusivity in major corporations.
BUD LIGHT PARENT COMPANY'S STOCK DOWNGRADED BY HSBC AMID BRANDING 'CRISIS,' HUGE SALES DROP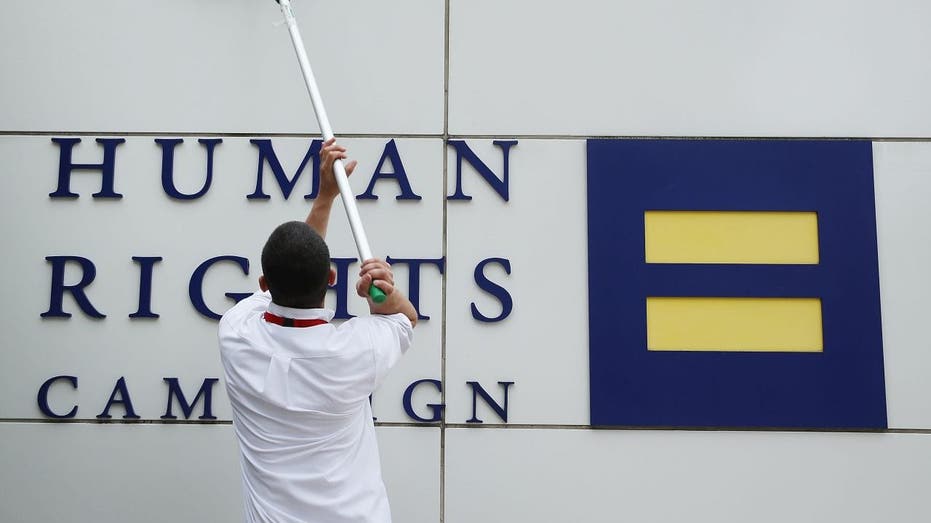 The activist group also rescinded Anheuser-Busch's 'Best Places to Work' distinction in retribution for backing down on the Mulvaney backlash.
The organization informed Anheuser-Busch of its decision on May 9.
Compared to a year ago, retail sales of Bud Light in the U.S. were down by 23.6% in the week ending on May 6, surpassing the 23.3% decline the brand saw in the last week of April, according to data from Bump Williams Consulting and NielsenIQ, cited by the New York Post.
BUD LIGHT SALES DOWN 23.6% IN FIRST WEEK OF MAY AS BACKLASH CONTINUES INTO FIFTH WEEK AMID MULVANEY FALLOUT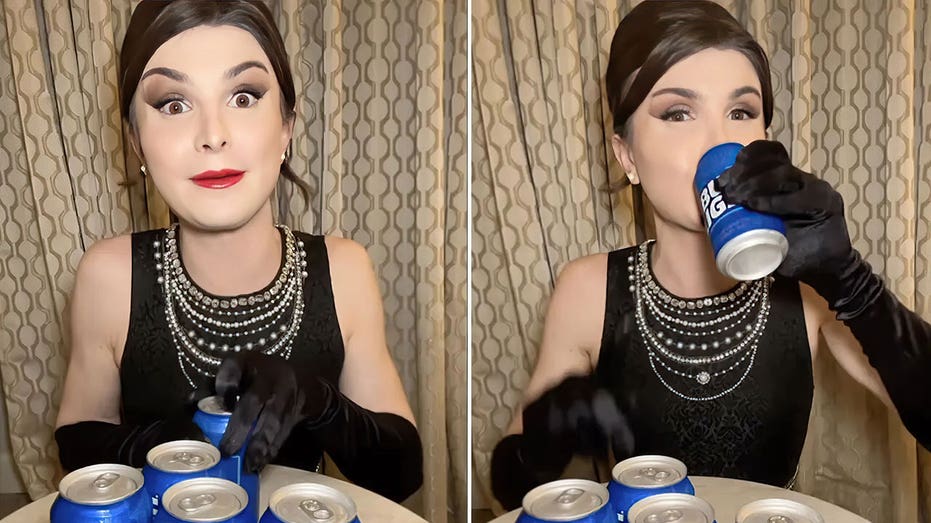 The company has also attempted to contextualize the Mulvaney videos, explaining that a "third-party ad agency" was responsible for the collaboration with no intention to sell the can. Anheuser-Busch stated that the marketing firm has since been fired, though it declined to name the company.
A former Anheuser-Busch executive is warning that the Bud Light backlash is not going away anytime soon after the beer brand reported another drop in sales for the fifth week in a row. 
"Consumers feel like they're having an impact. And every single week these sales numbers are being reported, and they're getting worse and worse every single week," said former Anheuser-Busch executive Anson Frericks on "Varney & Co" Friday.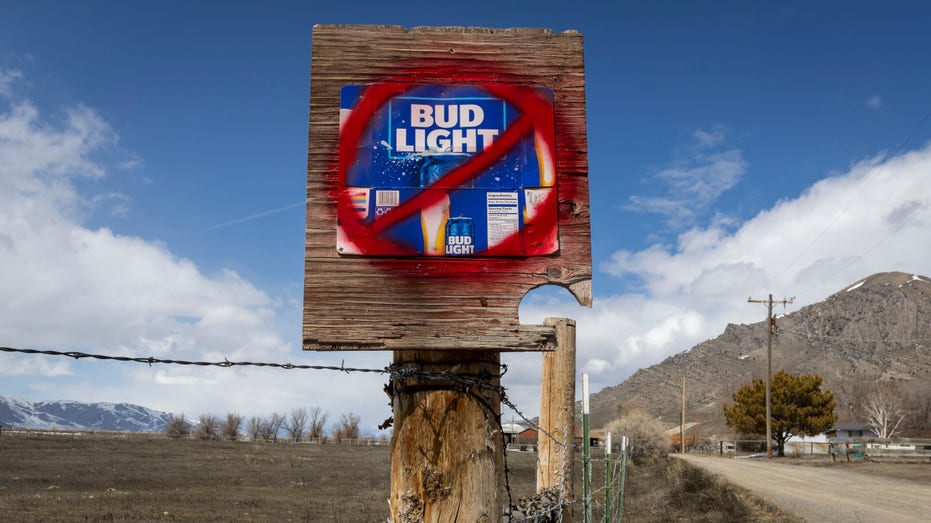 "So I see this continuing to drag on until Bud Light makes a comment about what they stand for and what customers they're going to serve," he added.
Fox Business's Madeline Coggins contributed to this report.
Read the full article here