An Oregon woman lost three fingers while cleaning an ice cream machine at a Cold Stone Creamery, according to reports.
The incident that left Jordyn Martin, 21, with seven fingers apparently happened on March 15 at the Corvallis shop. The rotors of an ice cream machine pulled the towel she was using and her hand into the machine's blades, according to The Corvallis Gazette-Times.
"There was blood splatter all over the store, including the remnants of the fingers," Former Cold Stone manager Abigail Thomas told KOIN 6 News.
The employees reportedly immediately quit their jobs in response to the incident, citing unsafe working conditions and a lack of concern from management. 
OREGON PUTS REBATES FOR ELECTRIC VEHICLES TEMPORARILY ON HOLD
"They're still serving ice cream out of the machine after sanitizing it," former employee Emily Kilpatrick told KOIN 6.
Kylee Rochefort, a woman who identifies herself as Martin's sister on a GoFundMe she organized, says the accident affected Martin's dominant hand and she cannot work. 
"She still has bills to pay and car payments to make that don't stop just because she lost her fingers," the GoFundMe reads. "Please keep Jordyn in your prayers on this road to recovery and learning how to function again."
Rochefort says Martin did have surgery but by the time the fingers – reported as her pointer, middle and ring fingers by The Daily Mail, made it to the hospital it was too late to reattach them.
WALMART TO SHUTTER PORTLAND LOCATIONS JUST MONTHS AFTER CEO'S WARNINGS ON CRIME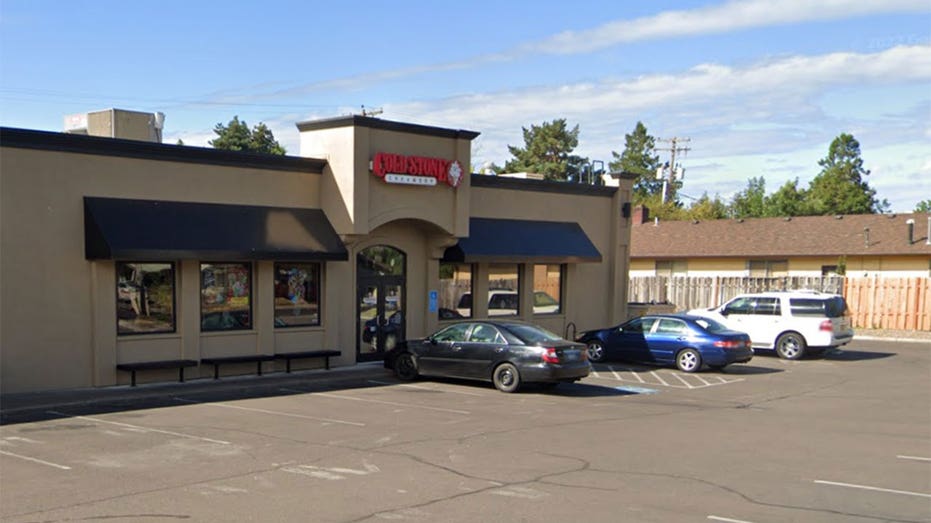 An Oregon Occupational Safety and Health Administration spokesman confirmed with local media that there is an active investigation relating to an amputation accident at the Corvallis Cold Stone Creamery, but could not provide additional details while the case remains open. 
Martin has apparently secured legal counsel, and has already filed a workers' compensation claim in response to the injury. 
"We care about the well-being of all employees and are committed to prioritizing workplace safety, as well as supporting all our franchisees in doing the same in the restaurants they own and operate," a spokeswoman for Cold Stone Creamery, owned by Kahala Brands, said in a statement to Fox Business.
Read the full article here