"Shark Tank" investor Kevin O'Leary says there's an "incredible situation" unfolding in North Dakota, particularly in the banking world.
After railing against Democrat-run states whose policies hinder business, the O'Leary Ventures chairman – often referred to as "Mr. Wonderful" – has his eyes set on the red state instead, touting its "remarkable economy" on "Fox & Friends Weekend."
"There are states that are go-to states and no-go states," he told co-host Will Cain during his appearance Sunday.
'SHARK TANK' STAR KEVIN O'LEARY DESTROYS 'REALLY BAD POLICY' IN DEMOCRAT-RUN STATES
Bad policies, notably high taxes and unstable regulatory environments, in Democrat-run states like California, Massachusetts, New York and others, signal the need to turn elsewhere for opportunities, he suggested.
"That's when I stumbled into North Dakota – very pro-business, a remarkable economy, fastest-growing GDP per capita, third-largest oil and energy producer in America, and a state with its own sovereign bank set up in 1919. Who knew? An incredible situation there."
Appearing on FOX Business' "Varney & Co." Friday, O'Leary made a similar statement, claiming that California "is not even open for business," remarking that he would never put his money there.
BARSTOOL'S DAVE PORTNOY SOUNDS OFF ON SILICON VALLEY BANK RESCUE: 'THAT'S NOT RIGHT'
He also, while railing against regional banks and alleging that states should be responsible for their collapse, discussed the Bank of North Dakota – the only government-owned General Service bank in the United States – touting it as a successfully-structured institution.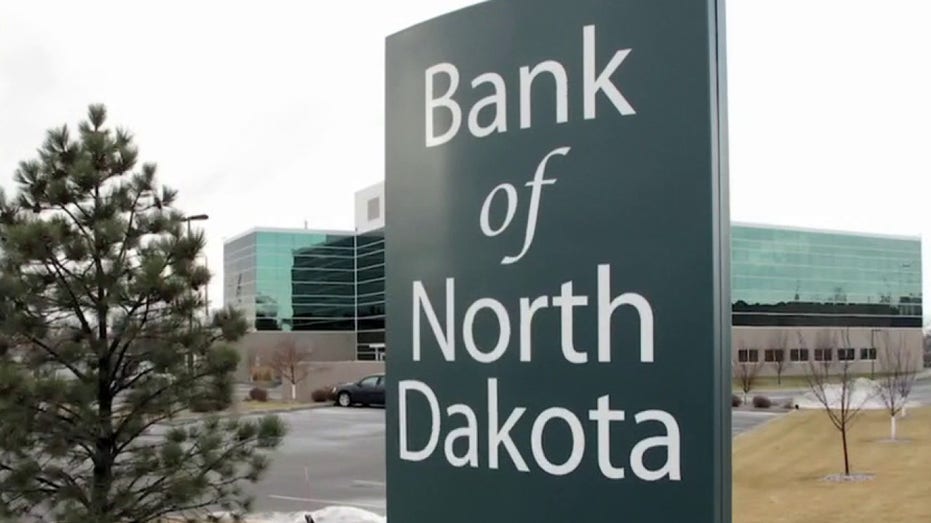 "Their sovereign bank, if you want to call it that, backstops their regional bank, which supports [the] purchase of real estate and farming and everything else. And they don't go to zero because they're well-managed. That's my whole point," he said.
During both appearances, O'Leary delved into discussion about letting banks fail, particularly on the heels of the infamous Silicon Valley Bank collapse that took place on March 10.
Cain argued on "Fox & Friends Weekend" that local areas need regional banks to cater to the interests of those in local communities.
SHARK TANK'S KEVIN O'LEARY CALLS AOC 'GREAT AT KILLING JOBS,' BLASTS BLUE STATES AS 'UNINVESTIBLE'
O'Leary had a different take.
"I have no problem with that statement. If you have a state – and let's take California first – if you believe you need regional banks in California to support the uniqueness of its economy, which is supposedly tech-oriented, why do I, as a farmer in Florida, have to bail you out when you blow up your bank like the Silicon Valley Bank? I don't want to own that. The state should eat that," he explained.
"If you want to have tiny regional banks in the state, let the states maintain those. Just like they do in North Dakota."
O'Leary reiterated language from his "Varney & Co." appearance that poorly-managed banks like Silicon Valley Bank should be allowed to collapse, arguing, "If you run a bank with idiots, it's going to go to zero."
Read the full article here