During his "My Take," Monday "Varney & Co." host Stuart Varney reacted to Biden's Hanoi, Vietnam news conference over the weekend where the commander-in-chief had to be rescued by White House press secretary Karine Jean-Pierre after he mumbled answers to questions and told the press he was "going to bed."
STUART VARNEY: There is a reluctance to discuss, publicly, the president's age and acuity. 
It's not good when the commander-in-chief is in obvious mental and physical decline. 
'HE'S TOO OLD': VOTERS DEBATE WHETHER BIDEN'S AGE SHOULD STOP HIM FROM SEEKING A SECOND TERM
It's painful to see, but it can't be avoided when examples of his decline keep occurring. 
In Vietnam Sunday, a tired president mumbled through his answers to press questions and had to be rescued by his press secretary.
The President of the United States, addressing the world, says he's "going to bed."
His handlers are trying to protect him, but there's only so much they can do.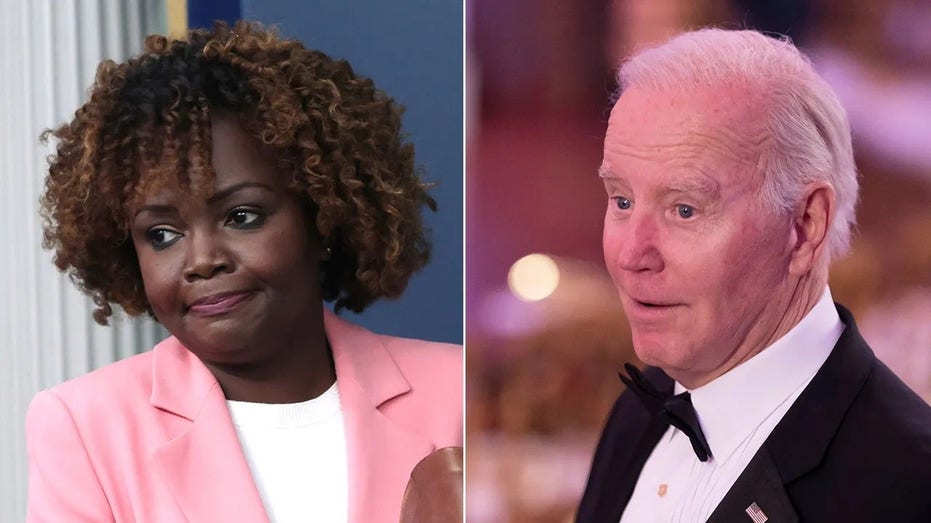 He cannot stay silent and out of sight in a presidential campaign. 
The president turns 81 in two months. His decline has started and can only accelerate. 
The headline in the Wall Street Journal: "Democrats Start to Panic About Biden." 
DEMOCRATS KNOW THE BIDEN-HARRIS TICKET IS NOT ELECTABLE: VARNEY
Privately, some want him to announce he will not run for a second term. 
Leave office now as the Democrat hero who beat Trump. The journal calls it a "party freakout."
No wonder. A CNN poll has Trump beating him 47 to 46. His approval rating is down to 39%.
A journal poll showed three out of four voters, 73%, say he's too old.
I sense this is coming to the boiling point. 
BIDEN TRAILING TRUMP ON KEY ISSUE AFFECTING AMERICAN FAMILIES AS 2024 RACE HEATS UP: POLL
Every time he appears in public, every time he makes a statement, his frailty is on display, and as his decline accelerates, 
We are all reminded that Kamala Harris is, as she says, ready to take over.
FOR MORE FOX BUSINESS CLICK HERE
Read the full article here