A move by Arizona Gov. Katie Hobbs to scrap a Border Strike Force in the state is sparking criticism from Republicans in the state — although it does have the backing of at least one Democrat.
Hobbs, a Democrat, said that she intends to reroute funding for the strike force, which was set up in 2015 by former Gov. Doug Ducey, and said the money could be used to coordinate a law enforcement response at the border.
"What our budget intends to do is to reallocate those funds where they can be most purposeful. I've said this before, recent reporting has indicated it's not a force, it's not striking at the border, and so we can repurpose those dollars to where they can be more beneficial in terms of coordinating a law enforcement response at the border," she said during a tour of the border with Homeland Security Secretary Alejandro Mayorkas.
According to its website, the force is part of the Arizona Department of Public Safety and "not only targets border crimes but provides a comprehensive collaborative approach to help secure Arizona's border and thwart transnational criminal organizations."
ARIZONA RANCHER GEORGE ALAN KELLY POSTS $1 MILLION BOND, RELEASED FROM CUSTODY
The agency's mission includes identifying and targeting transnational criminal organizations and strengthening deterrent efforts aimed at smugglers and drug traffickers.
"The BSF operations focus on roving criminal interdiction patrol details, intelligence-led remote area operations, outbound details, and deterrent saturation patrols to identify, deter, disrupt, and dismantle criminal organizations," it says.
However, Hobbs has referenced reporting by the Arizona Republic, which cast doubt on the work of the unit and found that most of its work occurred outside the four main border counties, although it did report that the force had made some "impressive" drug busts. Jeffrey Glover, the new head of the Arizona Department of Public Safety, also said recently that he supports the move to reroute the funding.
BIDEN ANNOUNCES NEW NORTHERN BORDER DEAL, FENTANYL COALITION WITH CANADA AS IMMIGRATION CRISIS RAGES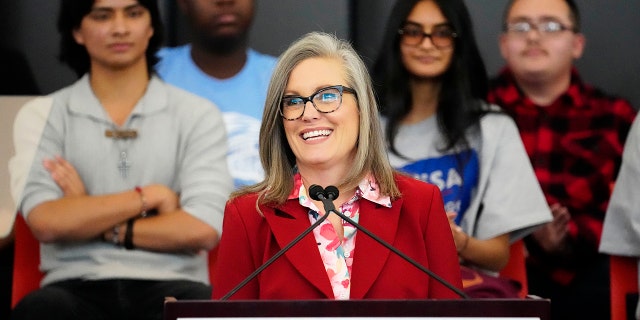 The decision to ditch the force has the support of one of the most high-profile Democrats in the state — U.S. Sen. Mark Kelly, D-Ariz., whose office stressed the overall need for resources at the border.
"What's most important to Senator Kelly is that resources get to where they are most needed, which this step will still do, so law enforcement has the tools they need to help stop drug and human trafficking while keeping our communities safe," spokesperson Marisol Samayoa told Fox News Digital.
However, Republicans in the House caucus tore into the move, saying that it is part of a pattern from Hobbs' administration and will only serve to weaken border security in the state just as it is still dealing with a historic migrant crisis.
"In the same manner that Joe Biden has destroyed our country with his welcomed support for the prolonged lawlessness and drug crisis along our southern border, Katie Hobbs is destroying Arizona in three short months since taking office by her reckless dismantling of the Border Strike Task Force," Rep. Paul Gosar, said. "Countless more people will die from Hobbs' open border policies."
Rep. Andy Biggs called the move "shameful."
"The courageous members of the Arizona Border Strike Force Bureau keep Arizonans safer every day. There is no rational reason to undermine border and national security efforts amid a historic border crisis," he said.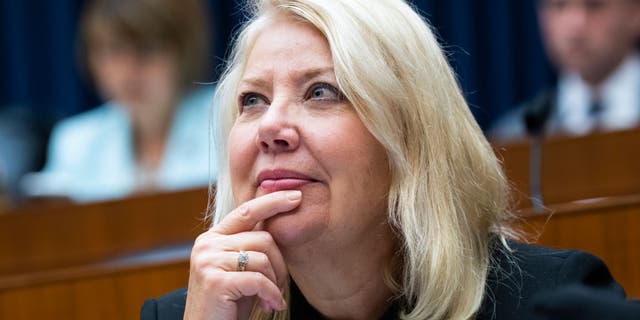 Rep. Debbie Lesko, said the force "was created to help combat the criminal cartels who are now freely smuggling migrants and record-amounts of deadly drugs across our southern border." 
"It is unacceptable that Governor Hobbs would take away this important resource meant to restore Arizona's border security and stop the criminal cartels," she said.
Rep. Eli Crane, meanwhile, said that the dismantling is "foolish and indicative of her party's cowardly and destructive border policies."
"The Border Strike Task Force was established to protect Arizona's communities from international criminal organizations – namely the Mexican cartels plaguing our southern border with illicit drug smuggling and human trafficking," Crane said.
Crane accused Hobbs of having "done nothing to secure our border or make Arizona's families safer." 
"Instead of working tirelessly to protect Arizona's families from the deadly effects of Mexican fentanyl and sex traffickers, she's too busy waging war on "hair discrimination" and vetoing common sense budget proposals that would help everyday Arizonans. Now, by announcing plans to abolish the Border Strike Task Force, she's joining the likes of Secretary Mayorkas and President Biden in actively worsening the crisis at our border."
The move comes amid an ongoing battle in Washington D.C. as well as border states over the ongoing crisis. Republicans are blaming the migrant surge on the Biden administration's "open-border" policies, while Democrats and the administration have targeted Republicans for falling to agree to border funding requests made by the administration.


Read the full article here