An Oregon woman has been sentenced to more than five years in prison after biting off part of a security guard's earlobe while stealing merchandise from a Nordstrom store last year, officials said.
Security guards stopped Ashlie Ruth Clark, 31, attempting to leave Nordstrom at the Washington Square Mall in Tigard on July 22, 2022, with over $800 worth of items that she did not pay for, the Washington County District Attorney's Office said Friday.
But Clark resisted the guards and yelled obscenities at them as they attempted to recover the stolen goods.
During the scuffle, Clark bit one of the guards, chewing off "at least a half inch" of their earlobe, officials said. The victim was rushed to a hospital, but doctors were unable to reattach the earlobe.
TEXAS MAN KILLED AFTER MEETING POTENTIAL CAR BUYS ONLINE, GOING FOR TEST DRIVE: POLICE
As Clark was arrested, she gave a false name and date of birth to officers, who later learned that she had two outstanding warrants for her arrest.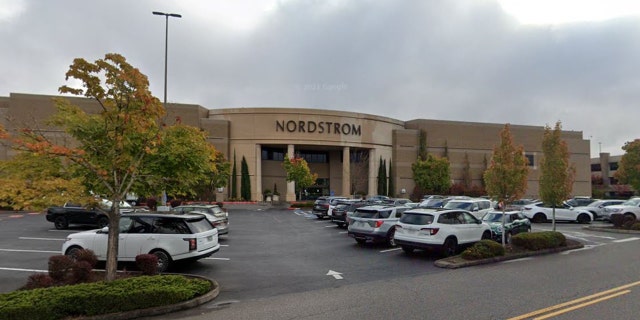 Clark pleaded guilty to second-degree assault and first-degree attempted robbery on Friday at the Washington County Courthouse.
WISCONSIN MAN WHO SHOT COP, STOLE AND WRECKED SQUAD CAR GETS 40 YEARS
She was handed a sentence of 70 months in prison followed by three years of post-prison supervision after her release.
Clark was transferred to the Oregon Department of Corrections to begin her sentence.
CLICK TO GET THE FOX NEWS APP
"The Washington County District Attorney's Office acknowledges the work of the Tigard Police Department, and the Nordstrom loss prevention team and Washington Square Mall security for their assistance in this investigation," the district attorney's office said.
Read the full article here