Two South Carolina teenagers stole from a store at a mall in Greenville, but the business elected to turn the incident into a learning opportunity and a chance to give back to the community instead of pressing charges against the shoplifters.
The teenage boys were caught by Greenville Police on surveillance video on March 13 stealing from Palmetto Moon in Haywood Mall.
But Palmetto Moon president Amber Dube said that when the clothing store learned the shoplifters were teenagers, they wanted to work with the families on resolving the issue without pressing charges. As a result, the boys will work for Palmetto Moon.
DECORATED ARMY SOLDIER KILLED IN SOUTH CAROLINA SHOOTING
"I think this is a situation where teenagers do stupid things, and we know that," Dube told FOX Carolina. "So I think it's important for us to think about what they did and really judge on the merits of who they are and what they can contribute back to the community."
Dube said the teenagers' parents were heavily involved in finding a solution to the shoplifting incident and that the boys went back to the store to return the stolen items, apologize and pay for the items.
"These kids are smart kids, they're athletes, they have a strong future," she said. "So we wanted to make sure that they learned a lesson, and they were held accountable for their actions, and felt that this was the best way for them to learn their lesson and also to give back to the community."
TOP SC ACCOUNTANT, IN OFFICE 20 YEARS, TO RESIGN AFTER OVERSTATING BUDGET BY $3.5B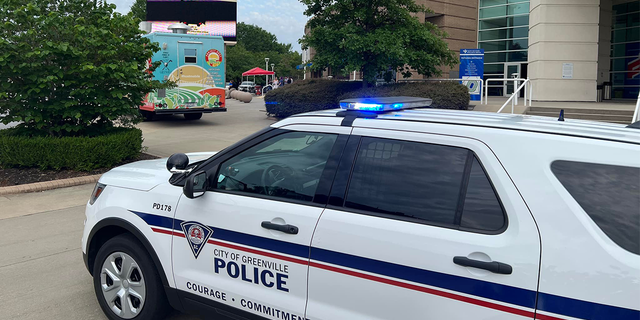 The teenagers will work in the back of Palmetto Moon to learn what the workers do to prepare the store for customers. The boys will donate the wages they receive to the Greenville Police Department and will also do volunteer work for the agency.
"I'm hoping really that this is a message of community, of giving back, of partnership in a parent's involvement," Dube said. "I'm hoping that this message is really resonating with the community to say, we're all in this together, and we can make our communities much better and more positive."
Read the full article here