Former President Donald Trump said in an interview that aired Monday he was transparent with the FBI about his handling of classified documents and pointed fingers at President Biden, who he said had classified documents in boxes "stored in Chinatown."
The comments from Trump during an interview with Fox News' Sean Hannity provided insight into the former president's personal thinking amid several ongoing investigations, including one into the classified documents discovered during an FBI raid of his Mar-a-Lago estate last year.
"All of a sudden they raided Mar-a-Lago, viciously raided Mar-a-Lago," Trump told Hannity. "I have tape — and I gave them tapes, you know, I gave them tapes of storage areas, I gave it to 'em — I could've held that back. I wasn't holding anything back that I cared about. But you know the tape they don't want me to reveal? … the raid itself."
Prior to the raid, Trump said the FBI requested that a second lock be placed on the unit that stored the classified materials.
TRUMP OFFERS UNIQUE SOLUTION TO BANK CRISES, IN SLAM AT 'INTEREST-RATE-HAPPY' FED CHAIR
"This was a lock, we had a good, strong lock. They asked could we put a second one. And then, I don't know what the timing was, they come in and raid," Trump said. "We would've given them the stuff had they asked for it. But you know what it is? This is election interference. They're trying to make it look bad."
"I think the raid on Mar-a-Lago did backfire on them," he added. "I had people that weren't my supporters who are now my supporter because of the raid on Mar-a-Lago. 
Pointing to the Presidential Records Act, Trump told Hannity that he has "the right to take stuff" and "look at stuff."
Trump also took aim at Biden for his handling of classified documents, claiming that "he's getting paid off by China" and has boxes "stored in Chinatown."
"Joe Biden's got 1,850 boxes in Delaware… Now they say he's getting paid off by China and he's got boxes stored in Chinatown. He's got boxes in University of Pennsylvania, and he's got boxes scooted all over the floor next to the Corvette, his beautiful Corvette," Trump said. "And nobody talks about that."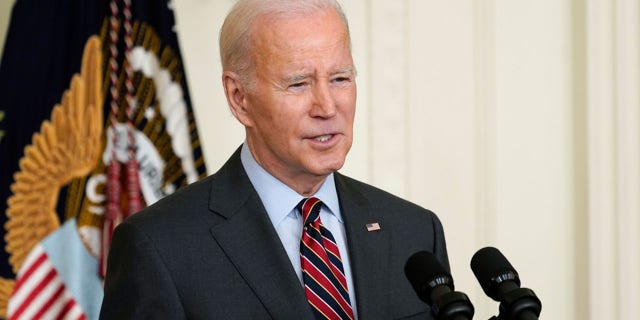 TRUMP HOLDS DOUBLE DIGIT LEAD OVER DESANTIS, FAR AHEAD OF REST OF THE FIELD, IN EARLY 2024 POLLS
"I don't know how you can talk about me when they don't talk about Joe Biden because what he did is so bad," Trump added.
Last November, Attorney General Merrick Garland appointed special counsel Jack Smith to lead an investigation into Trump's handling of the documents found at Mar-a-Lago.
Trump told Hannity the investigation is a "hoax."
On Aug. 8, 2022, FBI agents raided Trump's home at Mar-a-Lago and seized classified records, including some marked as top secret, according to a warrant and property receipt.
U.S. Magistrate Judge Bruce Reinhart signed the warrant, giving agents the authority to seize "all physical documents and records constituting evidence, contraband, fruits of crime, or other items illegally possessed" in violation of U.S. Code, including documents with classification markings and presidential records created between Jan. 20, 2017, and Jan. 20, 2021.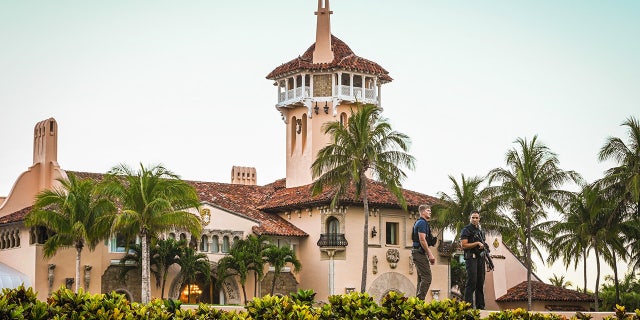 The property receipt showed FBI agents took approximately 20 boxes of items from the premises, including one set of documents marked as "Various classified/TS/SCI documents," which refers to top secret/sensitive information.
Classified documents have also been found at the home of former Vice President Mike Pence, and the Justice Department is handling investigations into that discovery, as well.
Fox News' Greg Wehner and Brooke Singman contributed to this article.
Read the full article here