Ice baths have been all the rage on social media lately, as people across the country — including celebrities like Harry Styles, Lady Gaga and Kim Kardashian — take the plunge into frigid waters to tap into an array of physical and mental health benefits.
It may just be the coolest therapy yet. 
Cold therapy, also known as cryotherapy, can reduce muscle inflammation and soreness, studies have shown, making it a go-to for sports injury rehab and post-workout recovery.
Enthusiasts claim it also help improve circulation, metabolism, sleep and mental focus.
ICE BATHS ARE A NEW SOCIAL MEDIA TREND, BUT WHAT DO MEDICAL EXPERTS SAY ABOUT THEIR EFFECTIVENESS?
And for some people, like Dannie DeNovo, a 44-year-old mother, author and happiness coach from Pittsburgh, Pennsylvania, the benefits can be life-changing. 
She was living in excruciating pain from a ruptured disc in her back. Amazingly, today she's fine.
'Had to crawl from my car to my front door'
When her injury occurred three years ago, DeNovo was a CrossFit athlete, competing in weightlifting competitions and riding horses while raising her active 3-year-old daughter.
"One day, I bent over to pick up one of my daughter's toys. When I stood up, I felt like I'd pulled a muscle," she told Fox News Digital in an interview. 
"By the end of the day, I had to crawl from my car to my front door. I couldn't walk and lost feeling in my right leg."
It turned out that DeNovo had a herniated disc, which had fragmented and started sawing into her nerve root, causing intense pain.
Before long, she was in surgery.
"The surgeon said that in his 20-year career, he'd never seen something so bad," DeNovo said.
"My disc had basically exploded and fragmented all over. He had to take his time removing all of the fragments."
NEW YORK POLAR PLUNGE GROUP DIVES INTO 'LIFE-CHANGING' COLD WATER THERAPY: 'NEVER FELT BETTER'
The surgeon told DeNovo that with physical therapy, she'd be back to normal within about three or four months — but that wasn't the case. 
In addition to the pain from her rehab sessions, she was still having unbearable nerve pain and uncontrollable muscle spasms, she said.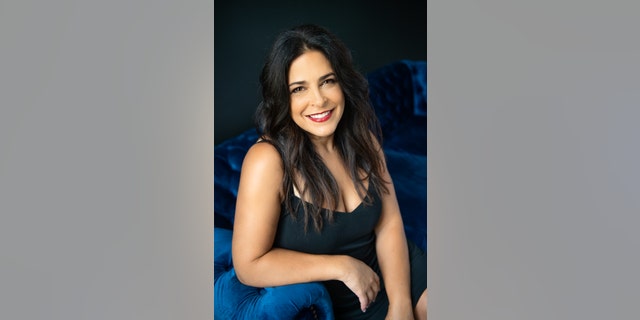 "A year after intense surgery, I still couldn't even pick up my daughter, let alone work out," she said. 
"I focused on the fact that I could walk and tried to have gratitude for that. But I had tremendous nerve pain, couldn't sleep, and suffered with pain in my back, butt and leg every single minute of every day."
She added, "I was told this was just how it was going to be."
'Tried everything — nothing worked'
Desperate for relief from the unrelenting pain, DeNovo tried many rounds of physical therapy. She used heat therapy. Then came a litany of steroids and NSAIDs (nonsteroidal anti-inflammatory drugs, like ibuprofen). 
When those didn't work, DeNovo moved on to chiropractic care and ultrasound, then massage and stretching. 
"The surgeon said that in his 20-year career, he'd never seen something so bad."
Nothing touched the pain.
Doctors told DeNovo the next step would be taking gabapentin, a drug that is used to prevent and control seizures and to relieve nerve pain — but she was hesitant to become reliant on prescription medications.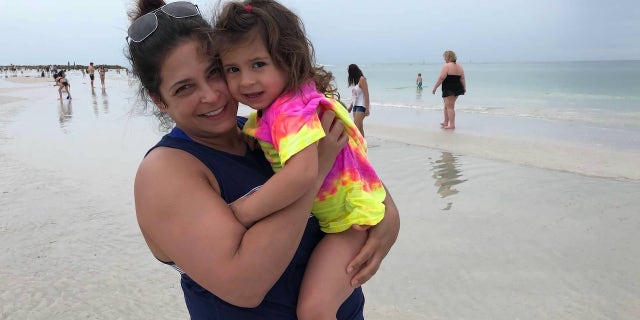 "I had been prescribed antidepressants in my teens and had a very bad reaction to them," she explained. "I didn't want to go down that same road again — this time as a single mother with a young daughter."
Plunge for pain relief
Determined to find another solution, DeNovo started researching alternate remedies and came across ice baths. It didn't cost anything, so she decided to give it a try — despite the fact that she doesn't like the cold.
She started by adding ice cubes to her bathtub.
 "It took me a long time to build up to getting in," she said. "I started by submerging my hands only, then my feet. I eventually got in all the way for a minute or two."
BIOHACKING REVEALED: WHAT TO KNOW ABOUT THE HIP HEALTH TREND EMBRACED BY BROOKE BURKE, TOM BRADY AND OTHERS
Denovo gradually built up to longer periods of time. 
Within two weeks, she started seeing a difference in her pain levels. The muscle spams — which would sometimes be so severe that she couldn't stand or walk — finally stopped.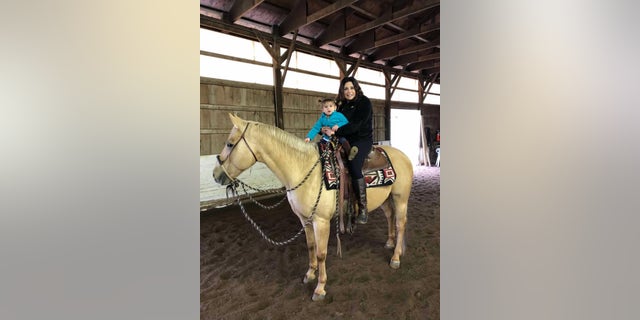 "I think the cold was able to penetrate deep into my tissue and really help with the inflammation," she said.
"I was able to move more and pick up my daughter. I could actually get out of bed in the morning and walk to the bathroom without holding onto the wall."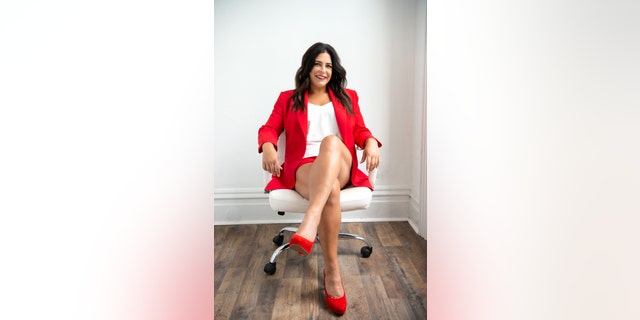 With the pain and inflammation under control, DeNovo was able to start doing more physical therapy, which helped to strengthen her core muscles. 
Eventually, she started working out again. She was surprised to find that she was a faster runner than she'd been prior to her surgery, and stronger in some parts of her body than ever before.
Doctor validates ice baths' benefits
Dr. Peter Michael, director of regenerative orthopedics and spine at Miami Wellness, a pain relief center in Miami, Florida, specializes in interventional pain management. He believes ice baths are effective at reducing inflammation in the body by constricting blood vessels and reducing blood flow to the affected area.
"Ice baths can also help speed up muscle recovery by reducing soreness and fatigue after exercise," he told Fox News Digital. "This is because the cold temperature helps to flush out metabolic waste and reduces swelling in the muscles."
"The cold temperature helps to flush out metabolic waste and reduces swelling in the muscles."
Dr. Michael also credits ice baths with improving circulation over time, as the cold temperature causes blood vessels to dilate, which can improve blood flow and oxygenation throughout the body.
BROOKE BURKE SAYS BIOHACKING IS THE KEY TO HER AMAZING PHYSIQUE AT 51: 'I AM OBSESSED'
"Cold exposure has also been shown to increase the production of white blood cells, which are responsible for fighting off infections and diseases," he added.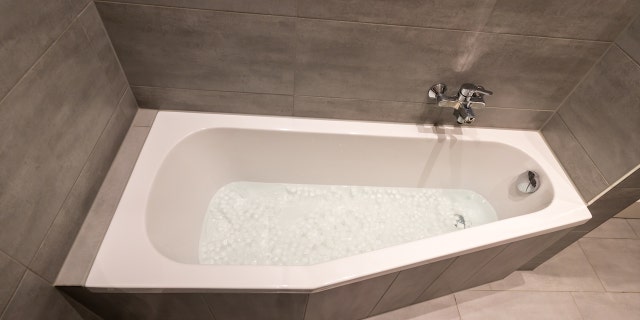 Finally, ice baths can also have a calming effect on the body, reducing stress and anxiety levels, the doctor believes. "This is because the cold temperature triggers the release of endorphins in the brain," he explained.
Ice baths aren not for everyone
Dr. Saulis Baniones, a South Florida-based physician with a specialty in pain management, anesthesiology and minimally invasive techniques, warns that ice baths can pose some risks to certain groups of people.
FOR ACUTE LOWER BACK PAIN, THESE ARE THE BEST MEDICATIONS, NEW STUDY FINDS
"When entering an ice bath, there is a rapid constriction of blood vessels while in the cool water, followed by a rapid dilation of blood vessels when you exit the ice bath," he explained to Fox News Digital. 
"For that reason, people with high blood pressure, vascular/circulatory problems or heart conditions should avoid them."
"Ice baths have become part of my lifestyle. They help with so many things beyond the pain and swelling."
For people with circulatory conditions — such as Raynaud's, which causes narrowing of the blood vessels in the fingers and toes — or other sensitivity to cold temperatures, ice baths can worsen their symptoms and cause increased pain, the doctor said.
Tips for safe submersion
"You don't have to take an icy plunge right off the bat," Dr. Baniones said. "People can start by taking a cool bath or soaking the lower extremities in an ice bath several times."
He added, "Over time, they can gradually increase the amount of the body that is submerged in the cold water before taking the full plunge."
People with high blood pressure, circulatory problems or heart conditions should avoid ice baths.
The doctor said traditional ice baths are done at a water temperature of 50-59 degrees Fahrenheit, usually for five to 10 minutes or less. 
When it's cold outside, DeNovo said she usually just fills her bathtub with ice cubes and water and does her plunge inside. But on warmer days, she uses a large galvanized tub outside.
HERBAL SUPPLEMENTS AND THEIR SIDE EFFECTS: HERE'S HOW TO STAY SAFE
For those who want to make a bigger investment, there are also insulated ice barrels that maintain the temperature of the water.
People looking to try ice baths for the first time should consult with their health care provider before taking the plunge, Dr. Baniones said.
More research is needed
Today, three years after her initial surgery, DeNovo still includes ice baths in her routine.
"It's become part of my lifestyle," she said. "It helps with so many things beyond the pain and swelling."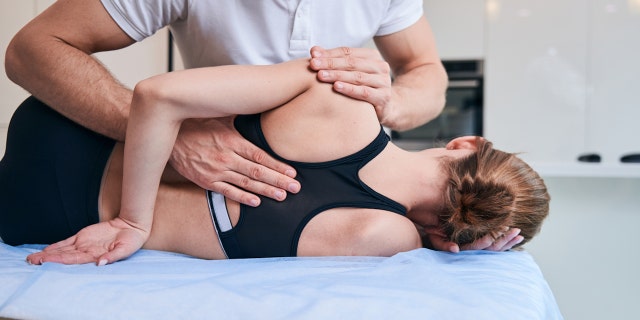 DeNovo uses cold therapy to help with muscle recovery after a tough workout, and sometimes just to clear her mind, boost her energy levels and regulate her mood.
When it comes to long-term use, Dr. Baniones said he is unaware of any large studies that show statistical benefit for the treatment of chronic pain with cryotherapy.
CLICK HERE TO SIGN UP FOR OUR HEALTH NEWSLETTER
"This is an area that certainly may benefit from further research," he added.
For his part, Dr. Michael warned that while ice baths can provide temporary relief, they are not a cure for underlying medical conditions. 
"While ice baths can be an effective short-term pain management strategy, individuals should work with health care professionals to identify and treat the underlying cause of their pain," he told Fox News Digital. 
"This may include physical therapy, medication or other treatments, depending on the underlying condition."
Read the full article here