The murder trial for an Army sergeant who shot and killed a protester during demonstrations in the summer of 2020 began on Monday in Austin, Texas. 
The shooting occurred during Black Lives Matter demonstrations that erupted across the Texas state capital and the rest of the United States nearly three years ago. 
Sgt. Daniel Perry, who was stationed at Fort Hood at the time, was driving for Uber to make extra money in downtown Austin on the night of July 25, 2020, when he encountered a large crowd of protesters. They were illegally blocking city streets that night according to police, as protesters in Austin and elsewhere had done during the weeks of rioting.
Among the protesters was 28-year-old Garrett Foster, who was carrying an AK-47. Perry's defense team says that the demonstrators encircled and starting pounding on his vehicle and that Foster raised the firearm at Perry, prompting him to open fire with a handgun he legally carried for self-defense. 
"When Garrett Foster pointed his AK-47 at Daniel Perry, Daniel had two tenths of a second to defend himself. He chose to live," Doug O'Connell, an attorney for Perry, told Fox News Digital in a statement. 
"It may be legal in Texas to carry an assault rifle in down town Austin. It doesn't make it a good idea. If you point a firearm at someone, you're responsible for everything that happens next." 
'HUGE' PARTS OF AUSTIN LEFT 'UNPOLICED' AFTER CITY CONTRACT FIGHT TRIGGERS MASS OFFICER EXODUS
Other protesters who witnessed the altercation, meanwhile, told the Texas Tribune that they thought Perry "incited the violence" and "intentionally, aggressively accelerated into a crowd of people."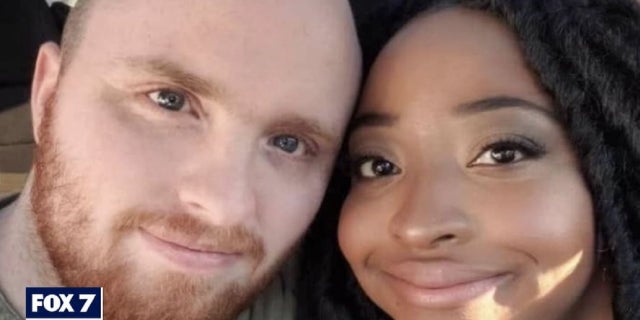 Perry drove to a safe location away from the scene and called 911 to report what happened. Officers spoke to Perry that night and released him, but a grand jury returned an indictment for murder and aggravated assault with a deadly weapon one year later in July 2021. 
AUSTIN POLICE DEPARTMENT TURNS TO AI AS STAFFING CRISIS LOOMS
The indictment itself was not without controversy. Detective David Fugitt, the well-respected lead investigator in the case who is known locally as the "godfather of the homicide unit," claimed in a sworn affidavit in August 2021 that prosecutors under Travis County District Attorney Jose Garza, one of several district attorneys who have been funded by leftwing billionaire George Soros, forced him to remove exculpatory evidence from his presentation to the grand jury. 
"It became clear to me that the District Attorney's Office did not want to present evidence to the grand jury that would be exculpatory to Daniel Perry and/or to show that witness statements obtained by the family of Garrett Foster and/or their attorneys were inconsistent with prior interviews such 'witnesses' gave the police and/or the video of the incident in question," Fugitt wrote in the affidavit. 
Garza's tenure as DA has been controversial from the start. A local news investigation found that his office has dropped hundreds of felony cases. Garza has also sought and obtained indictments against nearly two-dozen APD officers who responded to the 2020 riot violence, which included an attempt to take over police headquarters in downtown Austin. 
CLICK TO GET THE FOX NEWS APP
Sgt. Perry's defense team will be calling Detective Fuggit, the lead investigator, as a witness to testify at trial because prosecutors do not intend to call him, O'Connell said. 
The Travis County District Attorney's Office did not immediately respond to a request for comment on Monday evening. 
Jury selection began on Monday. 
Fox News' Andrew Mark Miller and Bryan Preston contributed to this report. 


Read the full article here