Growing up in a small town helped shape country star Drew Baldridge into who he is today.
Baldridge, 31, spoke with Fox News Digital about how his song, "Big Prayers," correlates to his love for giving back and charity work, including his involvement with the Take the Trip Foundation.
Per the charity's website, the organization "sends young families impacted by terminal illnesses on one special adventure together, leaving loved ones with cherished memories to carry with them, always."
"I put this song out a little while back, and the first verse of the song talks about a family that can't have babies," Baldridge said of "Big Prayers."
He continued, "They keep praying about it, and they do. They end up having babies. The second verse talks about how a family, somebody gets diagnosed with cancer, they keep praying about it, they get cured. So, they put the song out. There was a guy that sent me a message on Instagram, and he said, 'Hey, man, I just want to let you know this song is about, is my life.'"
"And I said, 'Really? What do you mean?' He said, 'Man, they always told me and my wife we would never have kids,' and he said, 'We have a 13- and a 15-year-old. I'm 35 years old, and I just got diagnosed with cancer a little while back, and I have brain cancer, and I'm going in for a surgery.' It was just the T of the song," Baldridge said.
The country music star explained that he posted the interaction with the fan to his social media accounts, asking his followers to pray for the man. From Baldridge's post, Jason Carroll, the husband behind the Take the Trip Foundation, contacted him about trying to find a way to get the fan he'd been messaging involved with their organization.
WATCH: Drew Baldridge talks about life-changing fan encounter
Baldridge explained that Jason – who started the foundation in honor of his wife, Cissy, who has cancer – "rolled out the carpet for this family."
"They don't know if they'll have their dad forever," Baldridge said of the fan's family he was messaging. "He has brain cancer."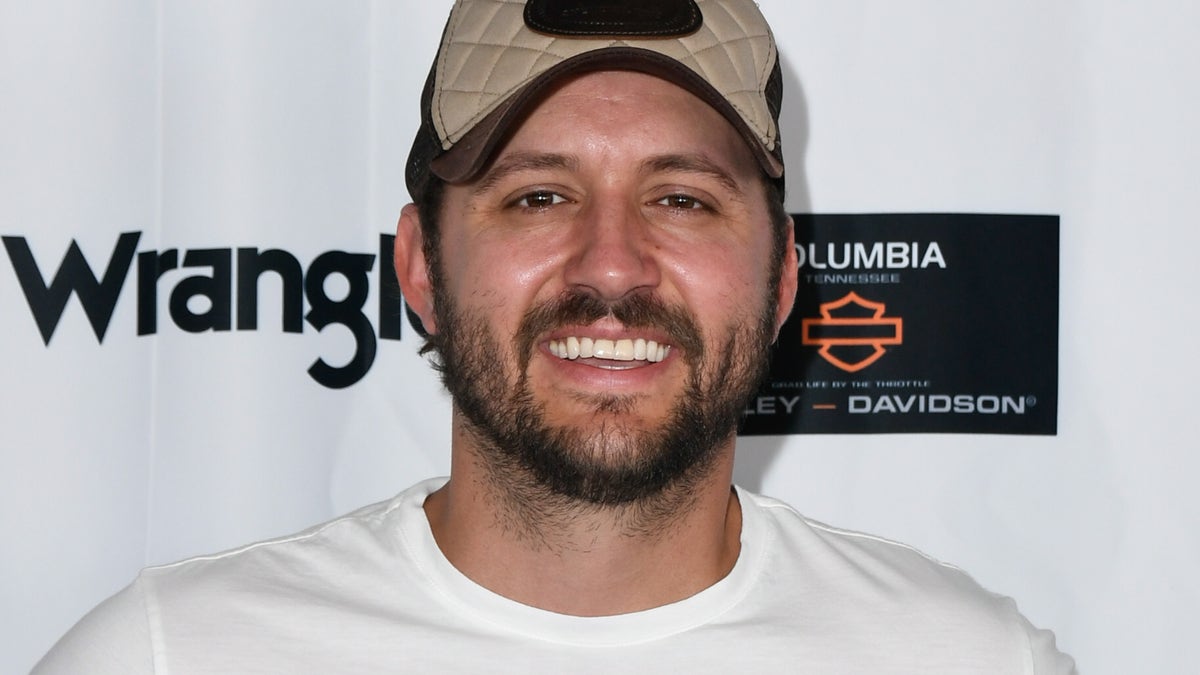 "So, he literally took them to Miami, got them [Miami] Marlins tickets, got him down on the field with the Marlins. They went deep-sea fishing and the mom got to go have a complete, you know, get her makeup done, do a spa. They went down and had family pictures together and then the mom said that was the first time that she ever had the chance to do family pictures."
Baldridge went on to share that he's "just a big believer" and that's why it's so important for him to give back.
WATCH: Drew Baldridge says it's important for him to give back because he's 'just a big believer'
"I just think God gave me a talent of music for some reason and I don't think it's to be onstage and look shiny or look cool or egotistical or anything like that. I just think we're all here to help people and I think everybody can. … No matter what job people are doing out there, you can help people in some way. And mine just happened to be this way that I could connect people."
The "Rebound" singer took a trip down memory lane and recalled when he first started making country music.
WATCH: Drew Baldridge talks about how he got started in country music
"I remember when I was 16, 17 years old, I just wanted to write music that meant something that had a meaning, that people could insert their lives in the song and actually have an impact," he began. "To see my music have this sort of impact, it's a blessing for me. It just humbles me just as much as it does them."
In addition to finding his passion for country music at a young age, Baldridge's strong grounding in faith also first began during his childhood.
"You know, I grew up singing in church, first off, and so obviously that's where my dad sang in church," he said, referencing his father, Mike.
He continued, "Some of my first memories of singing are riding along on a truck to the cathedrals, which is like a Southern gospel group. And my dad loved that. And so, obviously, to kick off my whole … learning about music in general has been … in church."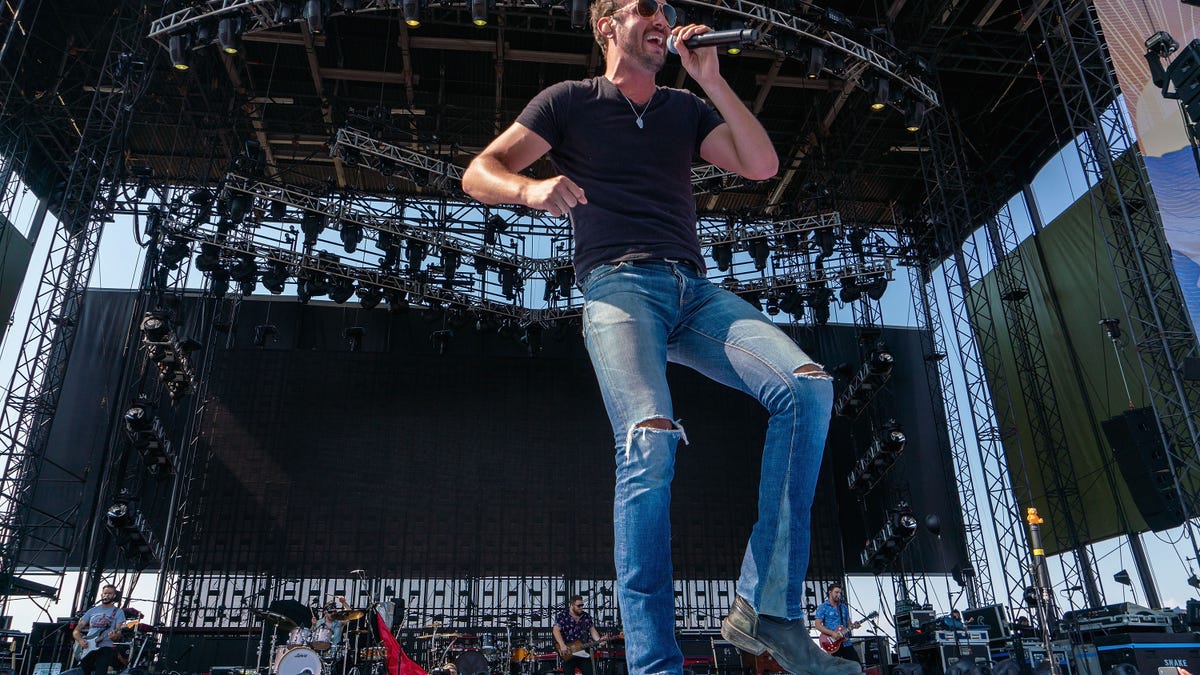 Baldridge noted that he "prays" on all the decisions he makes.
"Obviously, I'm a country artist, and we have fun songs; songs about having a good time, songs about love and some songs about being heartbroken," he said. "So, all the decisions that I make, though, in life, I pray on them. I really try to take time and I try to pray on them. I try to make sure that I'm making the right decision, and I feel like if my gut tells me one thing, then it's telling me that for a reason and that's what I need to do."
WATCH: Drew Baldridge says being from a small town taught him 'hard work'
Drew grew up in Patoka, Illinois, which, according to the World Population Review, had a recorded population of 515 people this year. The musician spoke to Fox News Digital about the impact that growing up in a small town had on him.
"I talk about this all the time because, obviously, I'm from a town of 550 people. You know, I graduated high school with 22 kids, like really small town, but I grew up on a farm there," Baldridge said. "My grandpa was a big part of my life and a lot of hard work on a farm … and one thing is you don't always … see the fruits of it."
His grandfather instilled "the hard work" ethic in him, which he says is evident in his career.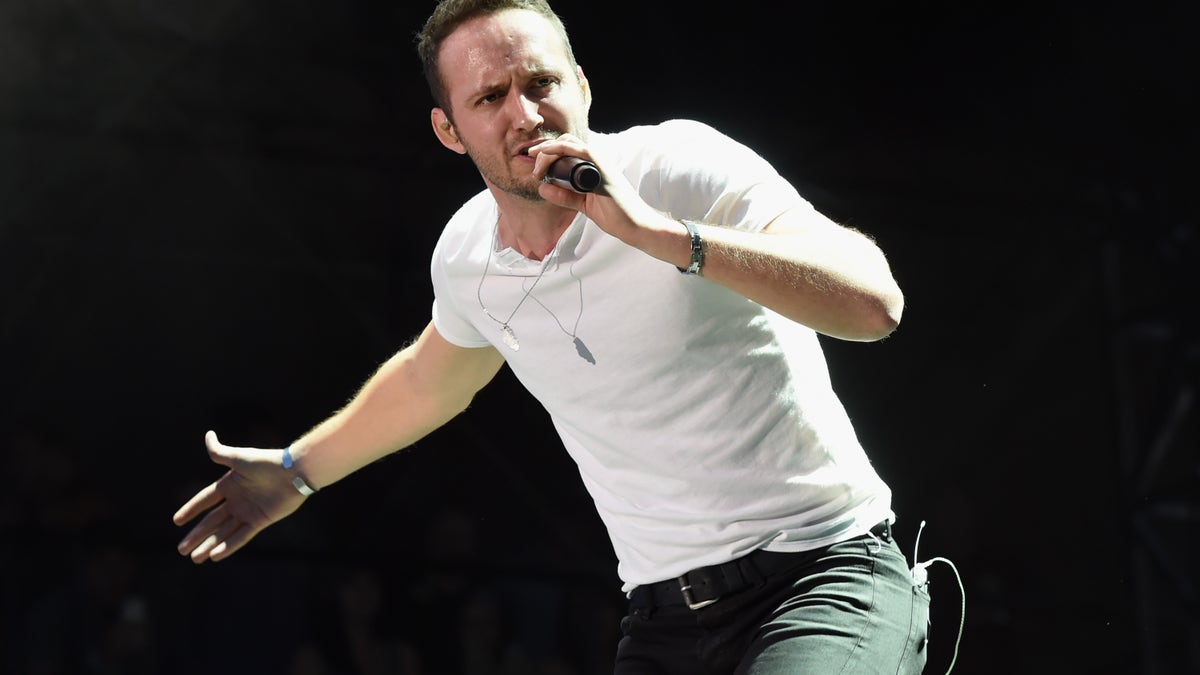 "I took that over into music. You know, some people, it takes off real fast, and it just happens overnight," he explained. "I've been in Nashville for 12 years, and I've been writing. I've played thousands of shows. Still, a lot of people out there might not have heard of me. I mean, I know we're getting more recognition now, but man, this is hard work that people don't realize."
Baldridge continued, "I think … growing up in a small town, it taught me hard work. It taught me that relationships are our key. You know, being honest is … you do handshake deals."
When it comes to hitting the road for shows, it has become harder for the singer because his wife, Katherine, recently gave birth to their first child.
APP USERS CLICK HERE
"Oh man, I got an 8-month-old little baby boy. It's a lot harder to leave now, a lot harder to come out on the road," he said. "I'm away from home more, and now … don't get me wrong, like leaving my wife was hard. I love my wife, but when she's sitting there on the porch, and she's got … my baby boy on her hip and his eyes are looking at me now, it's a little different."
Katherine and Drew welcomed their son, Lyric Lee Baldridge, just before Christmas last year. Lyric's birth came just after Baldridge released "The Best Gift for Christmas."


Read the full article here