CNN analyst John Blake argued that a White person who posts a GIF, video or photo post that contains a Black public figure could be perpetuating racism.
"Maybe you shared that viral video of Kimberly 'Sweet Brown' Wilkins telling a reporter after narrowly escaping an apartment fire, 'Ain't nobody got time for that! Perhaps you posted that meme of supermodel Tyra Banks exploding in anger on 'America's Next Top Model' ('I was rooting for you! We were all rooting for you!'). Or maybe you've simply posted popular GIFs, such as the one of NBA great Michael Jordan crying, or of drag queen RuPaul declaring, 'Guuuurl…'" he wrote in an article published Sunday.
"If you're Black and you've shared such images online, you get a pass. But if you're White, you may have inadvertently perpetuated one of the most insidious forms of contemporary racism," he continued.
ARIZONA DIVERSITY LEADERS SLAMMED FOR FALSELY ACCUSING BLACK DJ OF WEARING BLACKFACE
But what is digital blackface, and how can people know when they're (allegedly) guilty of perpetuating it?
Essentially, Blake defines the term as exaggerated "racialized reactions" mocked at the expense of the person committing the action or uttering a particular phrase or, more specifically, White people mocking Blackness.
"Digital blackface is a practice where White people co-opt online expressions of Black imagery, slang, catchphrases or culture to convey comic relief or express emotions," Blake continued.
He quotes Teen Vogue author and cultural critic Lauren Michele Jackson, who identified the alleged form of stereotyping as some White people's tendency to view "Black people as walking hyperbole," and granting Black characters or personalities no subtlety in media portrayals.
MASSACHUSETTS PRESCHOOL CLOSES AFTER 'BLACKFACE INSTANCE' DURING BLACK HISTORY MONTH EVENT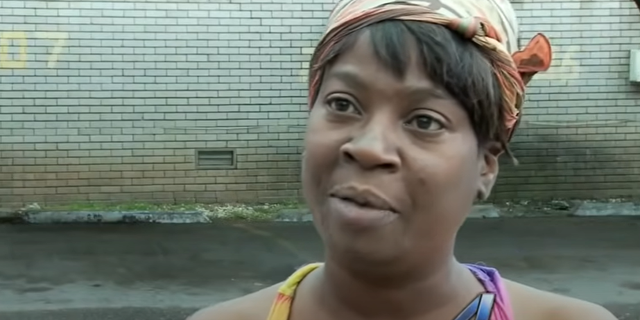 The critique culminates into slamming the trend as a "modern-day repackaging of minstrel shows" or, in other words, racially insensitive theater from the 19th century frequently depicting Black characters in stereotyped, embellished and mocking fashion.
But Jackson's comments aren't the only source Blake included in his takedown of "digital blackface."
A link to an academic paper from Erinn Wong titled "Digital Blackface: How 21st Century Internet Language Reinforces Racism" extends the list of allegedly racist meme templates, GIFs and images, including Oprah Winfrey's "Excited Oprah" GIF, the "Confused Nick Young" meme and another of Mariah Carey reading, "I don't know her."
Brand designer Elizabeth Halford, who wrote a letter apologizing for perpetuating "digital blackface" in 2020, is quoted as saying she is more careful with the memes and GIFs of Black people she chooses to share now.
But, according to Blake, she struggles to keep Black public figures out of her memes GIFs entirely.
TEXAS UNIVERSITY CANCELS DRAG SHOW SAYING IT 'DENIGRATES' WOMEN, AKIN TO 'BLACKFACE'
"Those [memes with Black public figures] are the most effective, because White people are so boring," she said, according to the piece.
Blake narrows the definition at one point, arguing that anything perpetuating Black people as "loud, dumb, hyperviolent or hypersexual," they're breaching digital blackface territory. 
When posted to Twitter, critics lashed out at its claims for allegedly perpetuating racism and division.
"I'm Black and I been Black my whole life. I have never read something stupider than this ever," Florida Republican Lavern Spicer wrote.
Phil Heath, a popular bodybuilder and seven-time Mr. Olympia winner, chimed in with, "Right. This is ridiculous now. Everything has to do with race now. It's now becoming more apparent than ever."
Reporter Tatjana Pasalic wrote, "I am once again asking @elonmusk to give us a parody or real button" and actor Damon Gonzalez said, "What if you are mixed race like me? I live for NeNe Leaks. She has the best one liners, smart AF. Why can't I admire and use her image? And what if I use a female GIF. Am I sexiest [sic]? Stop with the labels. We all know if someone is truly being offensive."
Others accused the piece of trying to erase Black people from popular culture.
Those writing in support of the piece said the article gave them a perspective on something they had not previously considered.
Read the full article here