A federal prosector who handled the Justice Department's investigations into the Jan. 6 riot at the U.S. Capitol and a prominent attorney known for defending social media giants Twitter, Google and Meta recently faced off during a court hearing in Washington, D.C., that remains under seal, according to a report. 
D.C. Circuit Court of Appeals records show that Ari Holtzblatt, an attorney with the high-powered firm WilmerHale, last week argued against Justice Department trial attorney James Pearce. 
Politico noted that Holtzblatt represented Twitter in recent months in a case before the Supreme Court that resulted in a victory for the social media platform last week. 
The Supreme Court on Thursday sided with Google, Twitter and Facebook in lawsuits seeking to hold them liable for terrorist attacks due to content posted on their platforms. 
ALABAMA MAN WHO ENTERED THE SENATE FLOOR WITH A CONCEALED KNIFE DURING THE CAPITOL PROTESTS GETS 22 MONTHS 
Meanwhile, Pearce is among the federal prosecutors working with special counsel Jack Smith, who was appointed by Attorney General Merrick Garland in November to investigate and, if necessary, prosecute federal crimes related to the Jan. 6, 2021, riot on the U.S. Capitol grounds, as well as classified documents found at former President Trump's Mar-a-Lago residence. 
Politico reported that one of its reporters witnessed Holtzblatt at the D.C. federal courthouse, along with other attorneys from WilmerHale, on Friday morning. 
Aaron Zebley, a former top deputy to special counsel Robert Mueller, who in 2017 was tasked with investigating Russian influence in the 2016 presidential election, as well as George Varghese, a former federal prosecutor, were in the group, according to the outlet. Varghese's bio on WilmerHale's website says he joined the firm in 2019 after 14 years as a federal prosecutor in Massachusetts and the District of Columbia. For the past seven years, he has served in the Health Care Fraud and National Security Units in the District of Massachusetts.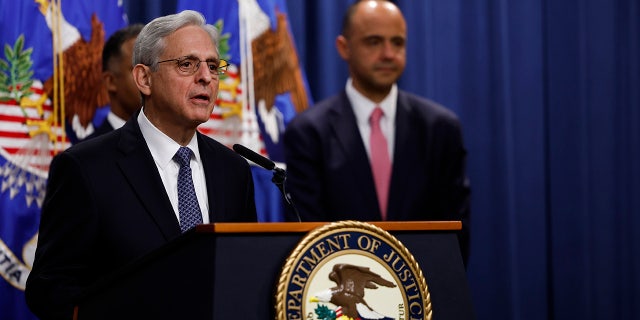 DURHAM REPORT SHOWS IT WAS CLINTON, NOT TRUMP, WHO COLLUDED WITH RUSSIANS: VICTOR DAVIS HANSON 
The nature of the proceedings between Holtzblatt and Pearce is not clear, but court dockets suggest the litigation has been ongoing for months. 
Smith, meanwhile, has been pushing a number of legal fights to secure testimony in relation to his Jan. 6 probe. Of former President Donald Trump's inner circle, the special counsel has won battles to get Mike Pence, former chief of staff Mark Meadows, and Trump social media manager Dan Scavino to testify.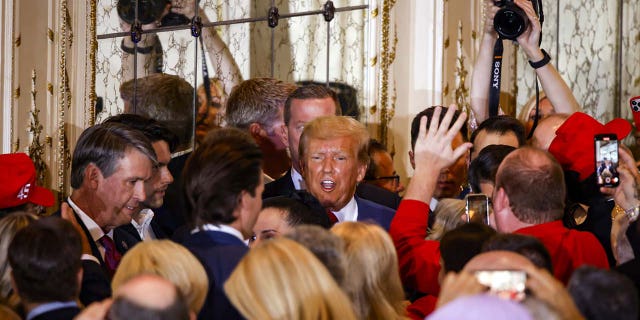 The appeals court docket shows Cornelia Pillard, an appointee of former President Barack Obama, along with Michelle Childs and Florence Pan – both Biden appointees – as the judges who heard the oral argument between Holtzblatt and Pearce on Friday. Records further indicate the litigation was initiated on Jan. 5 before U.S. District Court Judge Beryl Howell, who at the time was the district's chief judge responsible for overseeing all matters connected to Smith's grand jury, according to Politico. 
The Associated Press contributed to this report.
Read the full article here