WASHINGTON, D.C. – Nearly 50 years after he infamously walked across the Twin Towers, French high-wire artist Philippe Petit thrilled a young audience with a private performance at the National Building Museum.
Petit, 73, said he picked Washington, D.C.'s, National Building Museum for his latest challenge because he saw it in a tourist magazine and found it architecturally "awe-inspiring."
For Friday's event, billed "Wonder on the Wire," Petit walked across the museum at four stories high at a show for local invited school children primarily from Title 1 schools. The wire was 50 feet high and roughly 100 feet across. Petit pulled off an animated walk – at one point even stopping to throw confetti down to the onlookers.
The high wire artist is well known for walking between the roofs of the Twin Towers of the World Trade Center on August 7, 1974, with a few friends who helped him pull off the illegal stunt. A few years earlier, he performed a high-wire act between the two bell towers at the Notre Dame Cathedral in Paris, France, on June 6, 1971.
GREEK ORTHODOX CHURCH AT WORLD TRADE CENTER REOPENS FOR FIRST TIME SINCE 9/11 DESTROYED IT
His cohorts, he told the press, snuck into the building at night to string the wire across the Twin Towers.
"They were finishing up the top of the building and that's what allowed me to disguise myself with a borrowed helmet, become a construction worker and sneak through," Petit previously told WTOP News. "I can assure you it was not a James Bond type of team. It was friends found from the sidewalk or somebody you bump into on an elevator by accident!"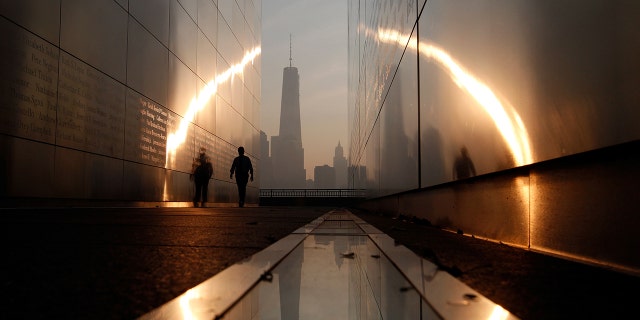 FLYING WALLENDAS CROSS TIMES SQUARE ON HIGH WIRE IN DRAMATIC STUNT
The artist spent six years studying the World Trade Center before pulling off his stunt, which his engineer brain told him was imperative. 
"To me, it's very important, not only as an engineer to see if the wall is strong enough, but also the history," Petit told Fox News Digital. "How it was built, why. I am very interested in the design and preparation of a building."
He was initially arrested for the unauthorized act, but charges were dropped on the condition that he perform an aerial show for children in Central Park, the 9/11 Memorial and Museum explains.
A LOOK INSIDE ONE WORLD TRADE CENTER, ONE OF AMERICA'S MOST SYMBOLIC LANDMARKS
He got the idea to walk between the Twin Towers, he said, before they were even built. He was in New York at the time of the terror attacks and said that while he experienced his own set of emotions watching the buildings fall on September 11, 2001, he couldn't compare it to the larger tragedy.
"I don't want to really compare what was happening in my heart when I lost at the time what I called 'my Towers,'" he told Fox News Digital. "Today I would say 'our Towers.' I cannot talk about the pain of losing two buildings… when they died, 2,000 human lives. You cannot compare a wall falling down and somebody dying, so I prefer people to imagine how I felt instead of comparing that."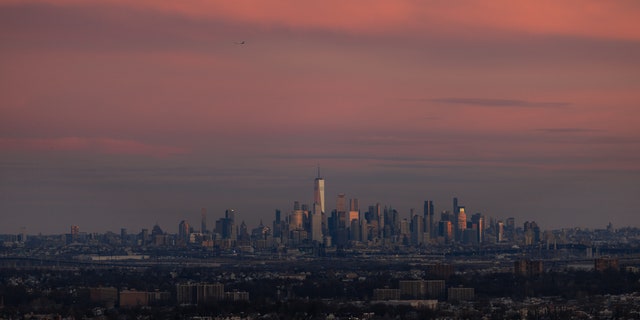 Petit says he's planning a "big show" for the 50th anniversary of his famous high-wire act next year in New York, with the help of some celebrity friends.
While he has decades of experience, Petit said "anyone" can become a wire walker.
"A lot of passion, and a lot of rehearsal, and a little tenacity and courage of the mind to not give up," he said. "So, it's very difficult. You have to do thousands of hours of training if you're interested in presenting something beautiful." 
"I have a big plan for retirement," he concluded. "It's to never retire."
Fox News Digital's Kelsey Koberg contributed to this report.
Read the full article here