A fire at an immigration detention center in northern Mexico, near the U.S. border, has claimed the lives of at least three dozen migrants, Mexican authorities said.
Mexico's National Institute of Migration (INM) said 39 foreign migrants died in a fire that started shortly before 10 p.m. local time on Monday, at the detention center in Ciudad Juárez, Chihuahua.
Images from the scene showed rows of bodies lying under shimmery silver sheets outside the facility in Ciudad Juarez, across from El Paso, Texas. Ambulances, firefighters and vans from the morgue could also be seen.
INM said that 68 men from Central and South America were staying at the facility. Of these, 29 more migrants were injured in the fire and were transported in delicate to serious condition to four local hospitals for care.
MEXICAN SEIZURE OF US COMPANY'S FACILITY MARKS LATEST DIPLOMATIC FUROR AMID TENSIONS OVER FENTANYL, CARTELS
The agency said a complaint has been filed with the proper authorities to begin investigating the incident. Mexico's National Human Rights Commission (CNDH) was given a hearing to intervene in legal proceedings and to safeguard foreign migrants. 
INM said it will assist in legal investigations "in order to clarify these unfortunate facts." 
"The National Institute of Migration strongly rejects the acts that led to this tragedy," the agency said, without specifying which "acts" it was referring to.
Ciudad Juarez is a major crossing point for migrants entering the United States. Its shelters are full of migrants waiting for opportunities to cross or who have requested asylum in the United States and are waiting out the process.
MEXICAN PRESIDENT CALLS US 'LIARS' AFTER HUMAN RIGHTS SLAP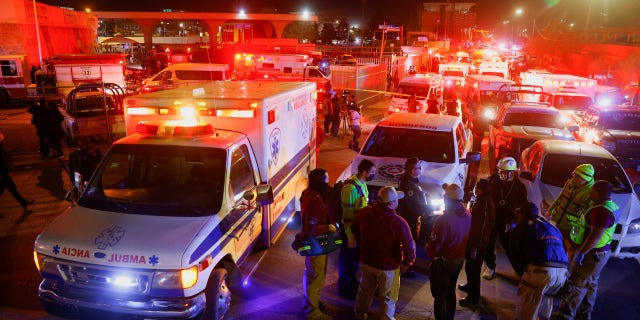 A local newspaper, Diario de Juárez, reported that the fire began in the men's area of the detention facility and that all the victims are male. 
The cause of the fire remains unknown and is being investigated by Mexico's attorney general's office, according to media reports. 
This tragedy near the U.S. border comes as dual border hearings are scheduled on Capitol Hill Tuesday.
U.S. Department of Homeland Security Secretary Alejandro Mayorkas will testify in an oversight hearing conducted by the Senate Judiciary Committee at 10 a.m.
AMERICANS WHO SURVIVED MATAMOROS CARTEL KIDNAPPING BREAK SILENCE ON 'NIGHTMARE' IN MEXICO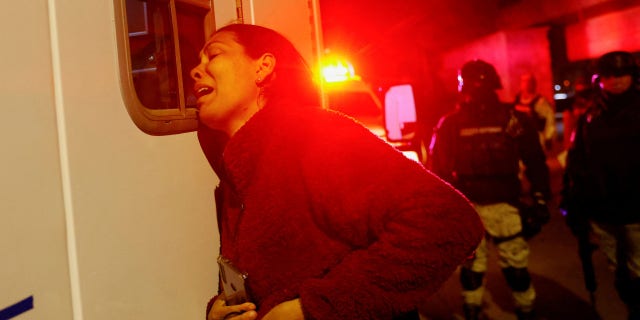 At the same time, the House Committee on Homeland Security Subcommittee on Oversight, Investigations, and Accountability will hold a hearing entitled, "Biden's Growing Border Crisis: Death, Drugs, and Disorder on the Northern Border."
House lawmakers will hear from National Border Patrol Council President Brandon Judd and others who will speak about illegal immigration across the U.S.-Canada border, which is the longest international border between two countries in the world.
The Associated Press contributed to this report.
Read the full article here