FIRST ON FOX: GOP Sen. Joni Ernst is demanding the Biden administration provide oversight on the recent influx of gun dealers losing their licenses as part of the ATF's "zero tolerance" policy that some believe is part of a plan to target the gun industry and chip away at the Second Amendment.
"On November 7, 2022, we sent you a letter requesting further information about the processes and impacts of the so-called 'zero-tolerance' policy under which the Bureau of Alcohol, Tobacco, Firearms, and Explosives (ATF) may revoke a Federal Firearms License (FFL) for a single 'willful' violation of the law," Ernst wrote in a letter to the Biden White House on Monday. 
"Nearly one year later, you have failed to respond."
After explaining that a failure to respond to oversight requests "directly undermines our federal government's system of checks and balances," Ernst pointed out that the ATF recently requested a budget increase of $1.8 billion, enough to pay for 500 more employees.
NRA SAYS BIDEN ADMIN'S PROPOSAL FOR MORE FIREARMS BACKGROUND CHECKS IS AN ATTACK ON LAW-ABIDING GUN OWNERS
"Some of these employees work under your supervision in the ATF's Office of Media and Congressional Contacts and would be responsible for facilitating your answer to our oversight letter," Ernst wrote. "However, since your agency has been silent the last ten months, and has failed to even provide a status update with respect to our letter, we are left questioning whether there are better uses for Americans' tax dollars."
In Ernst's November letter, that was also signed by Iowa GOP Sen. Chuck Grassley, the two senators expressed concerns over reports of a surge of firearms licenses being seized under the Biden administration, specifically in Iowa.
"We are concerned the overzealous enforcement of minor paperwork errors is shuttering the doors of hardworking businesses and infringing on the Second Amendment in the process, including hardworking businesses across Iowa," the letter stated. "Just recently, an Iowa FFL in the Des Moines area reported to us they had to give up their license due to clerical errors that were not willfully committed, and we are aware of another Iowa FFL who is currently working through the revocation process under similar circumstances."
'YOU DON'T NEED AN AR-15': A LOOK AT SOME OF BIDEN'S MOST INACCURATE REMARKS ABOUT FIREARMS AND 2A SUPPORTERS
Many in the gun industry have been crying foul in recent years, as hundreds of gun dealers have had their licenses stripped due to paperwork errors and believe they are being targeted by the Biden administration.
"We were making $1 million a year, now it's less than $100,000," Anthony Navarro, a gun dealer who lost his license last year after receiving three warnings for legal violations since 2009, told The Wall Street Journal. "This policy is designed to be a backdoor violation of the Second Amendment." 
Last month, an ATF spokesperson told Fox News Digital that "Federal Firearms Licensees are often our first line of defense against gun crime and are often a source of critical enforcement information that helps law enforcement identify straw purchasers and disrupt firearms trafficking schemes." 
CRITICS ERUPT ON BIDEN AFTER 'SICK' COMMENT ON SEMI-AUTOMATIC GUN PURCHASES: 'SHEER IGNORANCE'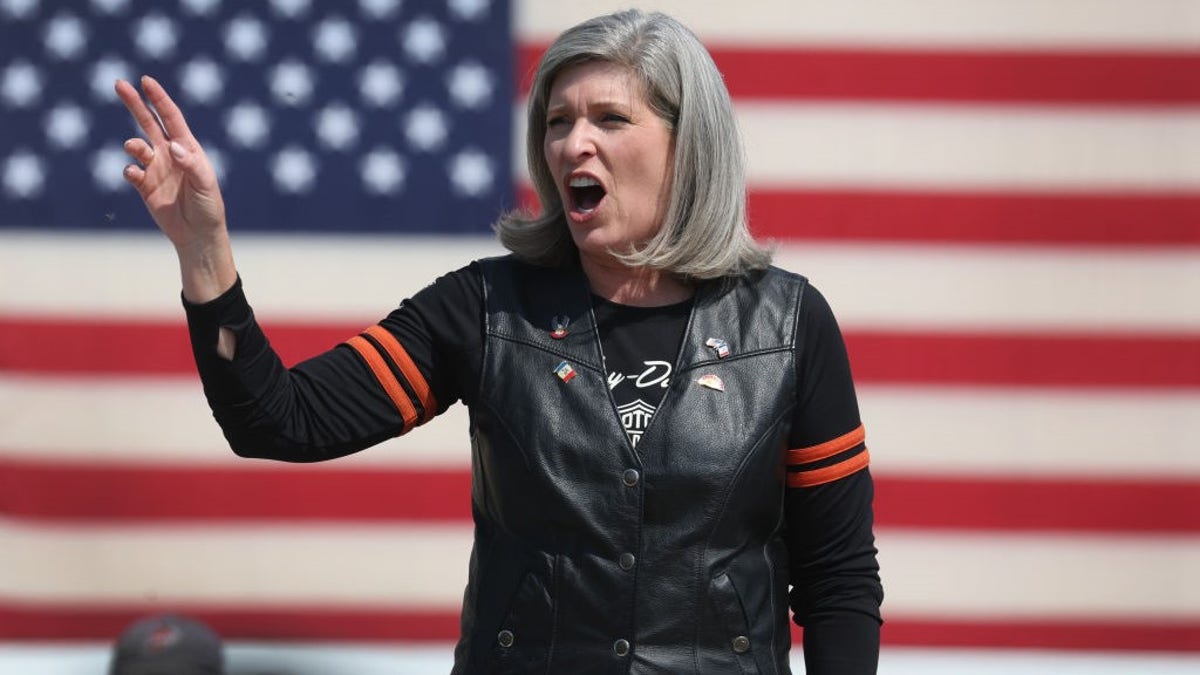 "FFLs that willfully violate the law, however, must be held accountable. ATF conducts inspections to ensure compliance with applicable local, state, and federal laws and regulations and to educate licensees on the specific requirements of those laws and regulations," the spokesperson added.
During the last fiscal year, 122 gun dealers had their licenses revoked by the ATF, which is up from 90 the year before and 27 in 2021.
During the Trump and Obama presidencies, the number of licenses revoked never exceeded 81. 
"Biden's ATF has had it out for gun owners since day one," Ernst told Fox News Digital. "Not only have we witnessed this administration twist the law to burden lawful gun sellers, but for years the Biden administration has cracked down on law-abiding gun dealers to advance its gun-grabbing agenda, even preventing small businesses from making a living."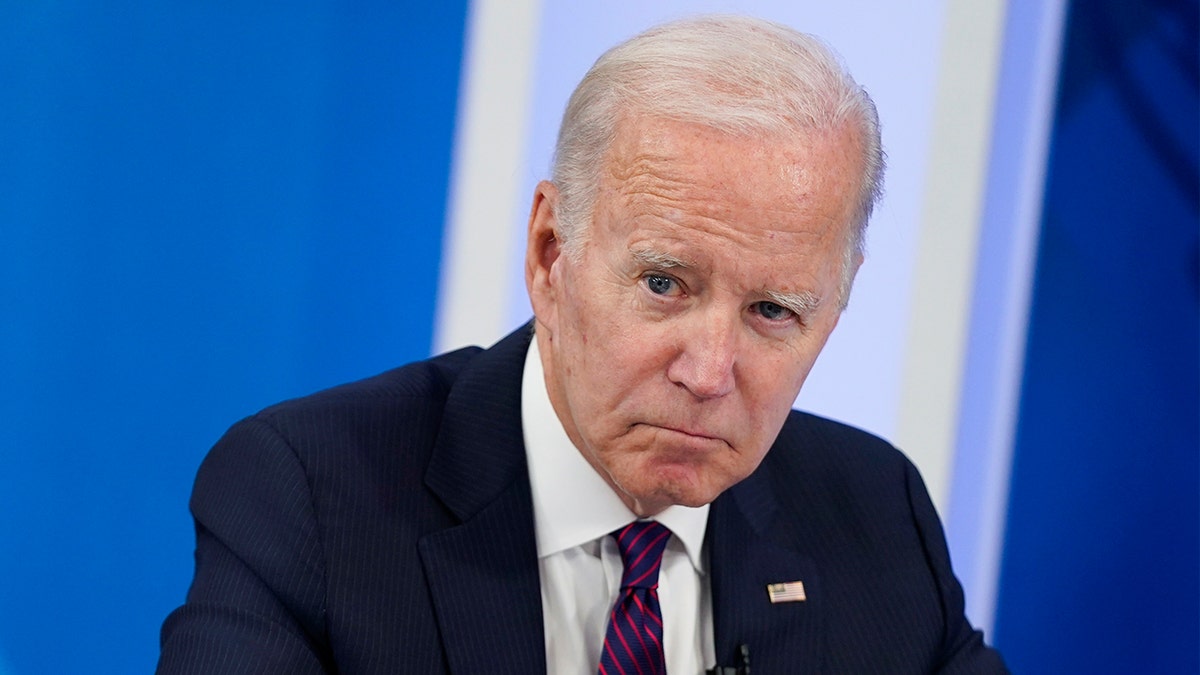 "Rather than helping dealers comply with the law, Biden's ATF has created more hurdles to legally sell guns, so it can turn around and revoke licenses for inconsequential, so-called 'violations.' I have repeatedly defended FFL holders against the Biden administration's abuses and will continue to stand up against its attack on our Second Amendment rights. Joe Biden's ATF has avoided critical oversight for a year, but accountability is coming." 
CLICK TO GET THE FOX NEWS APP
The letter calls on the Biden administration to address a series of questions including, "Please explain the process that must be followed when the ATF sends a revocation letter to a FFL holder" and "Has the Biden administration changed that process?"
The letter also calls on the ATF to "provide the statistics of FFL holders that are closing/going out of business compared to new FFL holders for FY2022 and FY2023" and "describe what the ATF considers a 'willful violation' compared to a clerical mistake or error when inspecting a FFL."
The letter calls on the ATF to provide details on how many gun dealers have lost their licenses for "willful violations" and how the ATF went about taking those licenses.
Read the full article here