More bodies have been found as emergency crews continue to survey the site of the R.M. chocolate factory in Berks County, Pennsylvania, bringing the number of fatalities from Friday evening's explosion to seven.
West Reading Mayor Samantha Kaag released a statement Sunday that said two more bodies were located and that all victims have been discovered. Authorities are withholding their names at this time, she said.
"Tonight we were able to announce that all seven presumptive missing have been found — please understand that this is still a devastating loss," she wrote. "But we are truly grateful to bring closure to the families involved in the upcoming days."
Earlier in the day, a fifth body was pulled from the rubble, after authorities initially confirmed four people were dead, and another three were still missing.
PENNSYLVANIA CHOCOLATE FACTORY EXPLOSION LEAVES FIVE DEAD, TWO MISSING: REPORT
An explosion on Friday leveled R.M. Palmer building 2 and damaged building 1, but its cause is still unknown.
Investigators are still trying to determine what caused the blast.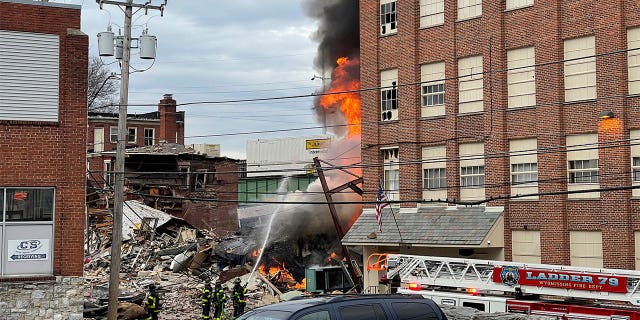 "We are still working diligently behind the scenes – please utilize us for resources if you were affected – I truly mean it when I say I am so proud of the community, the county, and I am so honored to be the Mayor of West Reading," Kaag said on social media.
EXPLOSION ERUPTS AT TEXAS CHEMICAL PLANT IN SUBURBAN HOUSTON, ONE PERSON INJURED
She added: "The investigation efforts will now be underway and we can find answers to how this happened and how/if we can prevent it from happening in the future."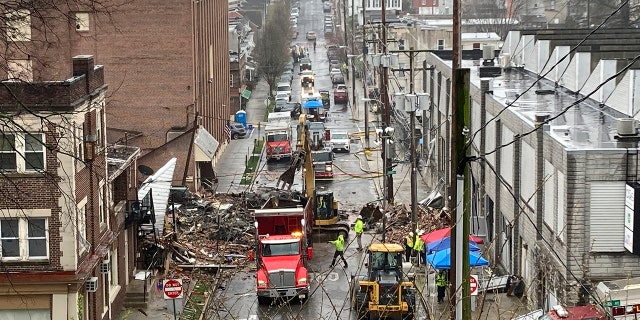 "Please be patient and respectful as we work with the county to get the families information, closure, and resources for now and the foreseeable future," Kaag concluded.
Pennsylvania Gov. Josh Shapiro visited the explosion site on Saturday and announced additional resources would be made available for first responders amid ongoing recovery and rescue efforts.
Read the full article here