What looked like a routine ground ball to first base turned into a concerning moment for the Philadelphia Phillies. 
In the top of the second inning in the Phillies' spring training game against the Detroit Tigers Thursday, first baseman Rhys Hoskins backed up on a ball hit to him. 
But just as he was about to snag the ball, Hoskins' left knee appeared to give out on him as he tumbled into the right field grass. 
Hoskins was clutching at his knee as EMTs rushed to the field after the non-contact injury. He was carted off as his teammates watched, and the team will wait to find out how serious the injury is. 
Hoskins' status for the season will remain in doubt until he has tests on the knee.
PITCHER NOAH SONG PLANS TO REPORT TO PHILLIES FOR SPRING TRAINING AFTER NAVY SERVICE CHANGE
There have been other freak non-contact injuries before opening day, which is one week away. In the World Baseball Classic, New York Mets closer Edwin Diaz was jumping up and down celebrating Puerto Rico's win when he just went down. Tests revealed he had a patellar tendon injury that could keep him out the entire year. 
The Los Angeles Dodgers lost Gavin Lux in a spring training game against the San Diego Padres earlier this spring after his knee buckled while he ran to third base on a routine grounder. He tore his ACL and is lost for the season.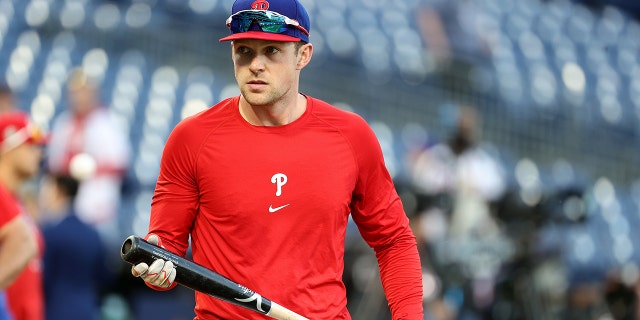 The Phillies surely hope Hoskins' injury isn't that serious. He's a key piece of a team that went to the World Series last season. 
His famous bat spike in Game 3 of the NLDS against the Atlanta Braves is a moment baseball fans will long remember about the 2022 season.
PETE ROSE, RECIPIENT OF LIFETIME MLB BAN FOR BETTING, PLACES FIRST LEGAL SPORTS BET IN OHIO
The fifth-round pick by the Phillies in 2014 played 156 games with the club last season, totaling 30 homers with 79 RBI while slashing .246/.332/.462 with 33 doubles and two triples.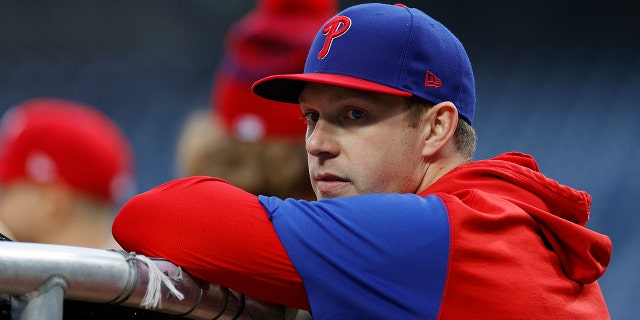 If Hoskins is to miss significant time, Alec Bohm can likely shift from third base to first. Bryson Stott could move from second to third, and Josh Harrison could see some playing time at second base. Manager Rob Thomson also has the option of starting Edmundo Sosa at third and moving Bohm to first. 
Read the full article here